Customer Self-Service Platform Gets Facelift In Aspect Upgrade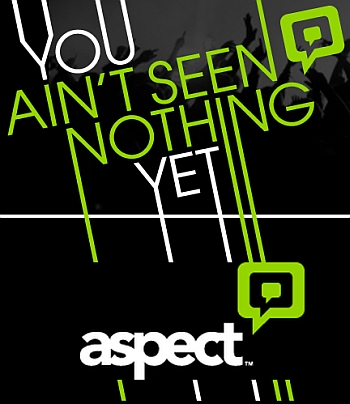 CXP Pro's Business UI has been improved and mobile web support added to Aspect's flagship platform
A bundle of improvements have been announced by Aspect Software to support an update to its customer self-service platform Voxeo CXP Pro.
The software platform is integrated with Aspect's Unified IP contact centre software platform, greatly extending its Interactive Voice Response (IVR) and multi-channel self-service capabilities.
Communicating success
Enhancements to the business user interface (BUI) and mobile web support is included with CXP Pro 14, a package that allows users to build, deploy, manage and analyse customer self-service applications across multiple channels, including Prophecy 14 IVR, interactive text, and social media.
John Amein, vice president of product management at Aspect, said, "Further expanding CXP Pro and integrating it with Aspect Unified IP enables enterprises to transform and deliver remarkable customer experiences that meet the demands of today's consumers."
Voxeo CXP 14's BUI has been designed to enable non-technical staff to configure business hours, menu options, and marketing announcements without having to ask for IT department intervention.
Role-based access has been improved to allow users to be assigned to business departments and UI widgets can be installed to support the underlying jQuery Mobile framework.
Debugging of mobile web applications allows synchronised views of test client and application state. Access to geolocation functionality in mobile web applications has also been included.
Long-term customer John Marino, CEO at Waterfield Technologies, commented, "We're excited to see the new capabilities that make it even easier for us to make changes to the production system and take the customer experience on the IVR to a whole new level."
Prophecy 14 includes support for VMware and Microsoft Hyper-V to deploy the entire stack in virtualised environments for even greater scalability while reducing administration overhead. Other enhancements include additional security features and support for LumenVox ASR engines to complement Nuance and Prophecy ASR for both on-premises and cloud deployments.
Voxeo CXP Pro 14 is available as a try before you buy download.
Read also :