SaaS Partnership Puts Carrenza And Silverbear On G-Cloud 5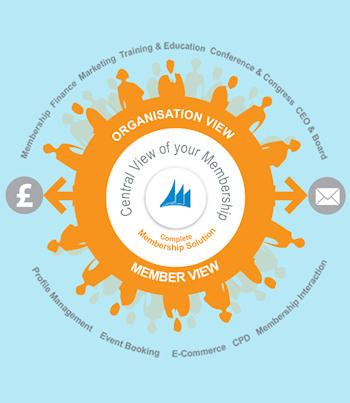 Silverbear joins Carenza to provide membership management SaaS on G-Cloud 5 framework
Carrenza's infrastructure as a service (IaaS) cloud service has been combined with Silverbear's membership software to offer a software as a service (SaaS) capability for the G-Cloud 5 framework. Carrenza has also been accepted onto the framework in its own right as an IaaS provider.
The partnership is targeting government departments that are seeking to reduce costs and ensure access to expert help relating to the management of their membership processes. With MP expenses occupying the attention of central government, it could be an interesting addition to the G-Cloud catalogue.
Member enablement
Silverbear Membership hosted on Carrenza's IaaS has been made available via Lot 3 of the G-Cloud. Pricing will be based on the number of users, chargeable monthly, in line with the typical SaaS utility pricing model.
From a regulatory viewpoint, the application offers a central view of each member's history to allow better reporting and fiscal control. For individual members, it offers greater autonomy and interaction though integral "members view" tool sets, the companies said. As a standalone offering, Silverbear has already been adopted by professional bodies that support large numbers of staff within government and the wider public sector. The move to a web service hosted by Carrenza will make the management software easier to implement and automatically available to a selected membership. 
The partnership has been based on Carrenza's track record in partnering with other application providers to enable secure and highly resilient services implementations and the company's experience of working with central government. Silverbear flagged Carrenza's work on supporting Gov.uk, the UK Government's services and information portal, as a major influence on its management team's decision.
Mark Travis, managing director of Silverbear, said, "We were impressed by Carrenza's commitment to delivering IL3 secure services to the public sector as well as their proven track record in delivering scalable and flexible solutions via a channel partner model. Indeed, partnering with Carrenza enables us to focus on delivering our value-add membership management software services, giving us peace of mind in leaving the infrastructure management to a trusted partner."
Read also :