Espion Offers 'Data Centre In A Box' OmniCube To UK And Ireland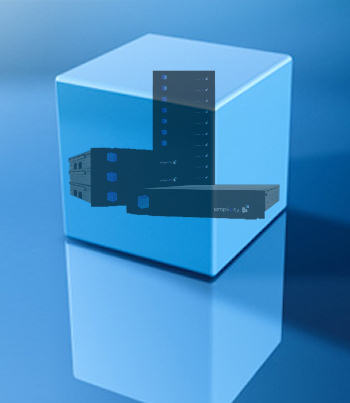 US vendor SimpliVity selects Espion to build a market for its converged infrastructure for data centres
Espion, a value added distributor (VAD), has stated its aim to "carve out an entirely new reseller ecosystem" following its partnership with SimpliVity.
The Dublin-based VAD has been selected to help create a UK and Irish market for SimpliVity's OmniCube platform, a converged infrastructure for data centres.
Box of tricks
Omnicube has been described as a "data centre in a box". It is an IT infrastructure designed to replace traditional, disjointed IT stacks with simpler, assimilated IT building blocks. The result, SimpliVity has claimed, is faster, smaller, more effective IT systems that are "significantly cheaper" than other competitors.
Espion believes the OmniCube platform is one of the biggest innovations to hit enterprise computing since VMware, and has predicted phenomenal market potential for the architecture. With the inking of the partnership agreement, it will now be down to Espion to prove its claims and to "SimpliVity British and Irish enterprises", as it described its mission.
Espion's head of technology Jim Lehane (pictured) commented, "We were blind-sided at our first SimpliVity demo. Its concept of 'packing the stack' into one single box that holds servers, switches and storage, combined with its ability to de-dupe and backup all with a WAN function, makes it an incredibly exciting brand."
He added that initially Espion's game plan will be to target and convert the more progressive types of organisations where switching to highly disruptive technologies is easier.
The VAD's efforts will be backed by the growing team SimpliVity is putting in place in the UK, led by ex-Juniper Networks and Riverbed executive Jon Arnold as regional director. The company hopes to replicate its US success story.
Mitch Breen, senior vice president of global sales at SimpliVity, said, "We are thrilled to partner with Espion in the UK and Irish markets and value Epsion's market and technical expertise in design, deployment and support. Espion truly understands the disruptive nature of OmniCube and the impact SimpliVity will have in the European market."
As a VAD, Espion will enhance SimpliVity with the addition of products from its existing portfolio of security, storage, virtualisation, wireless and networking technology products from partners such as A10 Networks, Riverbed and Tintri.
Read also :