Nexenta Writes Changes To Software Defined Storage Channel Programme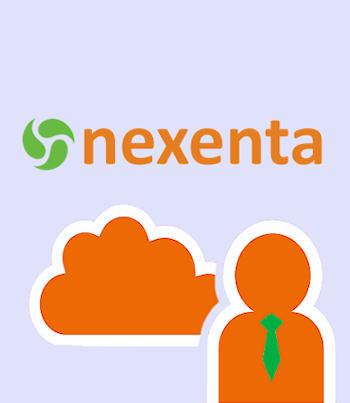 Global network shake up adds value to make it easier to offer a complete software-defined infrastructure
The maturing of the software defined storage (SDS) market has led to Nexenta to refashion its worldwide reseller programme. The company relies on a pure channel marketing strategy so investment is a key initiative.
Apart from increased funding, Nexenta has also redesigned its deal registration process to make it more profitable to register deals and simplified its go-to-market structure.
Committed appeal
The Nexenta Partner Programme (NPP) changes came following the appointment of Don Lopes, the new head of channel at Nexenta. He wants to create a channel that will benefit partners that show commitment to the company's drive to establish SDS as a major technical component of data centre architectures.
"We want our partners to have all the resources, relationships, and incentives they need to be successful. The Nexenta Partner Programme is designed to provide just that, and to help us collectively grow the SDS market worldwide," he said.
The bullet-point features of the simplified two-tier NPP comprise the appointment of channel sales managers, a new deal registration programme, redesigned marketing development fund programme, plus a new and increased range of sales enablement assets which includes the NPP Sales Starter Kit designed to help partners accelerate sales success.
The strategy targets  the value-add merchants in distribution and reselling, system integrators, and service providers – especially those that can help customers to transition their businesses to a completely software-defined architecture. Lopes said that NPP will enable, promote, and reward partners for investing in and delivering pre- and post-sales value-added services.
Dieter Bodemer, storage product manager at Transtec, in Germany, said, "Nexenta's new channel programme provides us with a strong differentiator in the burgeoning software-defined data centre market. Every day, our experts are using their skills to help create a significant change in many countries and having Nexenta's suite of offerings makes our value proposition that much more valuable."
"There are too many companies out there jumping on the software-defined storage bandwagon that are tied to a single vendor offering," added Richard Aitink, storage account manager at Storius in the Netherlands. "Our customer base demands choice and NPN provides us with the means to meet growing demand without limiting our customers' options."
Nexenta's products arefounded around an "open source" strategy in line with the company's aim to provide a hardware, protocol, and app agnostic architecture to provide customers with the freedom to investigate the benefits of adopting a software-defined infrastructure for cloud computing.
Over the next month, the company will be updating current and prospective partners on the details of NPP. Beginning at 20 June, a series of Webinars will be given to kick off the education process.
Read also :