European Firms Will Look To Channel To Overcome IT Deficit, Colt Reports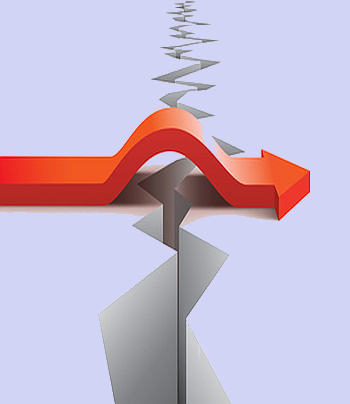 Colt survey fires up hopes of a channel boost as firms upgrade IT systems to meet business needs
The bad news is that almost three quarters of over 800 decision makers in companies surveyed by Colt Technology Services said they had an IT deficit. The good news is that two thirds of those asked added that they would be looking towards their reseller and VAR relationships to help them bridge the gaps.
The research, conducted by Loudhouse, covered 852 companies across the enterprise and SME markets in the UK and seven other European countries.
Narrowing the channel
The IT gap lies between increasing profitability by responding to changing customer needs, and having the right IT infrastructure to drive their business forward.
The trusted advisor move seems to making excellent advances, according to Colt's study, with 76 percent of respondents saying that they saw their suppliers as partners rather than mere box shifters. This carried with it the implication that the 64 percent of UK companies who perceived a gap will be turning to the channel for help in upgrading their systems. One in five of the organisations said they have no strategy in place.
Falk Weinreich (pictured), executive vice president at Colt, commented, "This is a great opportunity for IT consultants and VARs to sell a complete portfolio of solutions instead of individual services to maximise revenue per customer. The channel should empower businesses to tackle the tech deficit with solutions that offer built in flexibility without CapEx outlays. Strengthening their infrastructure foundations will be businesses' top priority over the next two years, and we are confident that our channel partners across Europe will play a pivotal role in helping organisations to address the tech deficit."
The need to narrow the gap appears to be urgent for just over half (52%) of European businesses that claimed they would find themselves unable to deliver business-critical services within a year. Only one in four (26%) saw their current infrastructure as future- ready and sufficiently scalable to support the peaks, troughs and complexity of demand over the next two years.
Colt's findings indicated that simplification and automation would be the preferred route for infrastructure evolution, with 60 percent of the respondents looking for increased simplicity in their infrastructure. The use of a service based model is expected to become increasingly important in the next two years, with Software-as-a-Service (favoured by 55%), Infrastructure-as-a-Service (52%), and data centre colocation (33%) proving to be the most popular options.
The research also indicated consolidation of suppliers and strategic partners would be chosen by 63% of the respondents that saw potential benefits in selecting a single supplier that could offer a range of different IT service and infrastructure options.
Read also :