CompTIA Opens Up Its Stash Of Resources And Adds Social Nets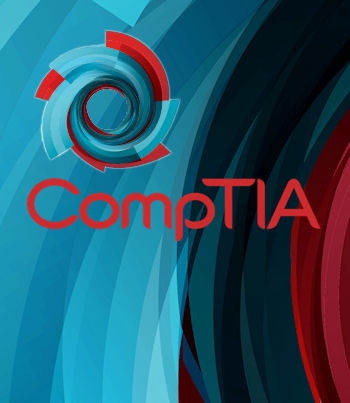 The channel training company has redesigned its website to allow free access to its information store
CompTIA has become more social and open  by throwing open its content to registered users and Premier members. Designed to "invite, inspire and advance" the IT industry, the CompTIA.org website has been completely re-designed to offer a "fresh and engaging" experience for visitors.
Under the new open access model, industry research, white papers and training guides have been moved in front of the paywall so members can log in to browse through virtually any information they need.
Community building
On the social front, users have also been given a set of community forums where they can connect with their peers and leading IT experts.
Nancy Hammervik (pictured), senior vice president for industry relations at CompTIA, explained, "Our goals with this new membership model are to expand our reach, educate the community at large and empower channel partners worldwide with knowledge, resources and networking opportunities. This new site will make it easier for users and members to find what they're looking for, engage with CompTIA and interact with others within the association."
The open access approach has been brought about to cut through the veil of mystery that has surrounded many of the company's products. CompTIA's Quick Start Guides, white papers and webinars have been made freely available to all registrees. Premier members can use these resources but can also receive proprietary access to CompTIA's channel research and trending studies including its Third Annual Trends in Enterprise Mobility study,  the association's 10 week channel training guides, e-learning modules, executive certificate courses and business tools and templates.
"User behaviour has dramatically changed over the past decade, prompting new approaches to web-based content and pushing organisations to think differently about how they communicate, and what they communicate," added Hammervik. "By revamping, streamlining and optimising our site, we've made it so much easier for our registered users, Premier members and visitors to search, learn, download and connect with one another. It's a giant leap forward for CompTIA that will bring immediate benefit to anyone and everyone who works with us."
The site has been built for speed and efficiency by reducing the number of menus and the amount of text and pages. All content has been consolidated under the Insight & Tools heading, with smart filters available to help users to find the content they are looking for, without requiring them to browse a specific section on the website.
Mobile device optimisation has made the website fully responsive, meaning users will have a similar experience on any device, through any current browser. There is also a Google Search Appliance behind the scenes to speed up searches and make them more effective.
Read also :