3D Printer Market Shaping Up For Booming Growth: Canalys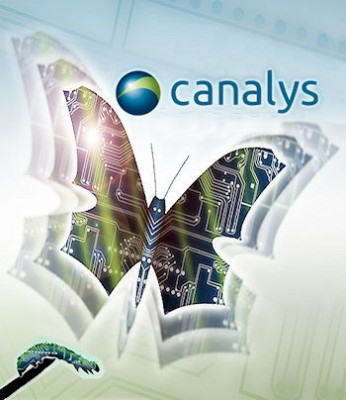 The 3D printer market is taking off as low end pricing attracts more uptake of the emerging technology
Falling prices in the 3D printer market have fired the imaginations of early adopters and raised awareness of the emerging market in both the consumer and business markets. A report from channel-watcher Canalys estimates that 67 percent of 3D printers shipped in Q1 2014 were priced at under $10,000 (£5,900).
Crowdfunding and open source developments will further boost interest and 3D printers will be commonplace sights in the 10 years, the analyst firm predicts.
Growing dimensions
In the first quarter of 2014, sales of 3D printers only reached 26,800 units worldwide, with most being purchased for business use – but only just. The consumer market increased three points from 43 percent in the whole of 2013 to 46 percent just in the first three months of this year.
Businesses of all sizes seem to be realising the potential of 3D printing, with the sub-$1,000 models shaping up in the micro-business market. The possibilities of cheap and relatively fast prototyping of products has opened up the market.
"To date, the enterprise space has been the focus of 3D printing activities. Businesses from a range of industries have invested in the technology to experiment and test its potential, to expedite design and prototyping processes, or to enable local customised manufacturing," said Canalys senior analyst Tim Shepherd (pictured). "While enterprise engagement will continue to grow, it looks to be the consumer space that will drive shipments in the near future. We are already seeing significant numbers of early technology adopters and hobbyists investing in relatively cheap 3D printers. As prices continue to fall, the technology improves and use cases are tested, this trend is set to continue."
He added that a notable factor in the growing availability of low-cost 3D printers has been crowdfunding. These companies are typically "innovative and aspiring start-ups"and  the growth in, and resulting investment from, the funding requests on Kickstarter, Indiegogo and other sites "is impressive".
"The often rapid success of these projects in reaching their funding goals shows that crowdfunding sites represent a viable source of finance in this area and, more importantly, verifies real consumer interest levels. While they are often limited in the size of objects they can print, the materials they can use and the finish they can provide, affordable printers will continue to drive interest and adoption in the fledgling consumer market, giving vendors an opportunity to upsell down the line,' said Shepherd.
Co-researcher Joe Kempton added that this widespread interest has caused thecompetitive pressure in the market to increase. This is further increased as various technology patents lapse, lowering costs and making established vendors, such as Stratasys MakerBot, eager to fulfil interest and demand with new faster, cheaper and more feature-laden models.
"We've also seen other efforts to make 3D printing more accessible, most recently from Autodesk, which is making both its 3D printer hardware and its Spark software package open source," Kempton said. "Within 10 years, 3D printers will be common household items in developed markets, and these developments are moving us in the right direction."
For commercial use, industrial printers costing over $100,000 represented only one percent of unit sales but, with some printers costing over $1m, revenue gains can be substantial. The Canalys report has pointed this out because it has high expectations that increasing use could see more movement in this sector in the coming years.