Violin Memory Tunes Up Flash Array With Disaster Recovery Software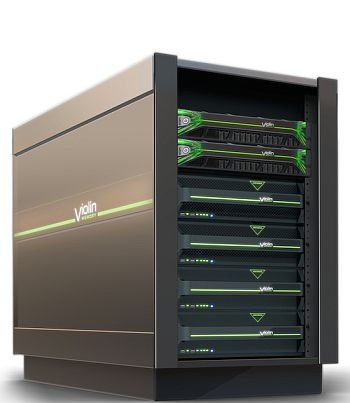 Violin Memory releases Concerto Enterprise Data Services Software Suite for new 7000 All Flash Array
Violin Memory has added data centre services software to enhance its Concerto 7000 All Flash Array. The software includes disaster recovery features, such as high-availability stretch metro cluster multiple site replication capabilities and applications that could allow continuous data protection for mission-critical applications.
The Concerto 7000 All Flash Array hardware platform, based on Violin's Flash Fabric Architecture, has been claimed to save money by offering micro-second latency and lower cost-per-transaction for demanding mixed and multiple cloud, enterprise and virtualised applications. Violin said that IT organisations and their line-of-business customers can see up to 20 times faster application response times while using 90 percent less floor space, power and cooling.
Flash points
The data services software supplied for the All Flash array includes synchronous and asynchronous replication and storage snapshots, thin provisioning, logical unit number (LUN) storage and capacity expansion, as well as advanced data protection and storage scaling. Violin said it has introduced the products to allow enterprise data services to enhance business agility and allow companies and cloud providers to consolidate data centre resources and open up new business opportunities.
Violin Memory CEO Kevin DeNuccio, said, "The Concerto 7000 All Flash Array helps our customers deliver 'Business in a Flash', by transforming IT resources into competitive assets that create new possibilities based on the performance, data protection, and transactional capabilities we design into our all-flash solutions."
Several critical elements can be configured on a LUN-by-LUN basis to give customers the ability to tailor Concerto to their specific deployment and data centre requirements. This granular approach would be important for managing heavy enterprise multi-application workloads across the data centre rather than using point products directed at olitary applications.
IDC analyst Eric Burgener commented, "Vendors need to provide a true enterprise class offering built around flash optimised architectures. The hallmark of today's enterprise class workhorses is their ability to host mixed multiple workloads while delivering the reliability, availability, scalability and management features that data centre applications require. Once vendors deliver mature flash-based products with these features the all-flash data centre becomes a distinct reality."
Raw capacity of the Violin Concerto 7000 All Flash Array can be  scaled up to 280TB in a fully configured, super-dense 18 rack units, low power footprint. Customers can also upgrade  current 6000 series arrays with an upgrade kit.