Arrow Global Training Alliance Reaches Out To New Horizons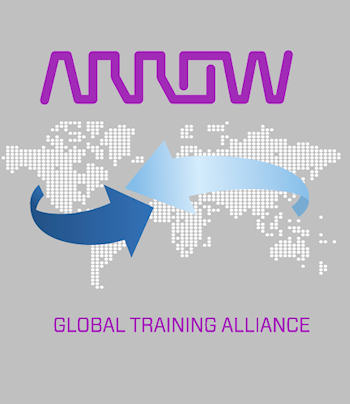 New Horizons Worldwide has joined Arrow Electronics to gain IBM training specialism
New Horizons Worldwide has joined Arrow Electronics' Global Training Alliance, a learning ecosystem that makes IBM training available worldwide. The company launched the Alliance at the beginning of the year with a promise that the initial 60 countries it covered would be extended to 130 within six months.
New Horizons' membership has helped to expand the coverage across 70 countries through over 300 training centres. Arrow's courses will allow the company to offer IBM systems in addition to its established range of technology, applications, and business skills training that covers basic application and desktop productivity tools up to complex and integrated business systems.
Mutual expansion
Arrow and its Alliance members are still in the process of implementing and adapting IBM Global Training to meet local requirements in the promised 130 countries. A central resource is the company's dedicated training website which is regularly updated with the latest regions and training schemes as they are added.
Laurent Sadoun (pictured), president of the Emea region and global services for Arrow's enterprise computing solutions segment, said, "We look forward to our strategic co-operation with New Horizons, an authorised supporter of several leading technology providers and a pioneer in IT training with more than three decades of experience. Arrow and its Global Training Alliance companies will soon complement the portfolio with a solution approach addressing critical business areas such as Big Data, mobility, security and cloud computing, leveraging its strategic IBM relationship in product businesses, combined with Arrow's unique network of complementary vendors in security, virtualisation and mobility."
Current IBM courses cover its Power Systems, PureSystems, System Storage and Storage Networking, Cloud Computing and System x, z and BladeCenter. They also cover software for business analytics, information management, collaboration, product lifecycle management, plus Rational, Tivoli and WebSphere applications.
Earle Pratt, president and CEO of New Horizons, commented, "The collaboration will allow New Horizons and Arrow to provide a very comprehensive offering of training and product to our mutual customers."
Read also :