World Of Adventure As VMware Plans Second UK vCloud DC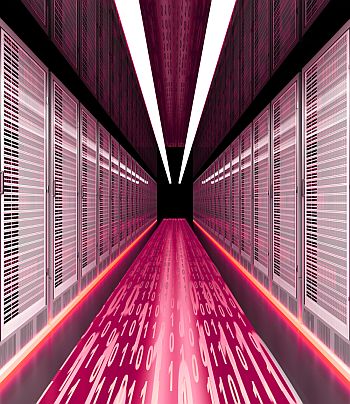 Thanks to channel, Chessington data centre will open to expand VMware's local vCloud Hybrid Service
VMware has announced a new data centre in Chessington to join its Slough site serving the virtualisation king's infrastructure-as-a-service offering, vCHS, in the UK.
The VMware vCloud Hybrid Service was launched in Europe in February, and offers pay-as-you-go cloud to customers and third parties. It's somewhat like Amazon Web Services (AWS) but users can integrate it with the their own virtualised environments, and manage it with the same tools (if they use VMware, of course). Channel partners including Computacenter have welcomed the expansion.
A world of adventures
vCHS was first announced in October 2013, eventually reached Europe last February, and has since been extended with disaster recovery services. It is now available from data centres in the US, Japan and the UK, and VMware has claimed more than 800 people in partner organisations are accredited for it.
VMware has given no details of the planned data centre, which presumably is going to be a pretty standard-issue site. There are already rivals there, as Chessington is also the destination of the new data centre IBM is building for its SoftLayer cloud service.
Public cloud silos that don't integrate with a company's own cloud is apparently a big problem – at least according to a survey VMware took, based on 200 of its own UK customers.  Eight-five percent of then say their public cloud is not integrated with their own data centres, and 81 percent said they need to have that integration.
"Now [customers] have seen what VMware vCloud Hybrid Service can enable, they're turning to it to power their strategic transformation programmes," said Gavin Jackson, general manager & vice president of cloud services for Emea at VMware. "It's driving real change in the business and enabling organisations to consume services in a totally new way."
VMware partner  Nick Henry, head of cloud at Computacenter UK, said, "VMware has created a game-changing service."
How well do you know VMware? Take our quiz!
Read also :