Palo Alto Networks Expands Channel Partner Benefits And Training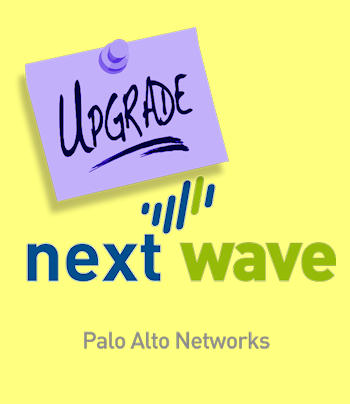 NextWave adds enablement and empowerment programmes to help partners grow enterprise sales
Palo Alto Networks has announced changes to its global NextWave partner programme. The update is aimed at helping  the company's next-generation enterprise security partners to be better equipped to take advantage of market opportunities.
PA Networks has a channel-centric marketing model and it has introduced  improved technical training, marketing tools, deal registration updates and pay-for-performance enhancements to enable NextWave businesses to serve their customers more effectively.
Mutual benefits
NextWave partners will now be able to benefit from a switch to a market-based approach from the current theatre-based one. This focus has been changed to help partners progress towards higher programme levels based on market opportunity and mutual investment.
The move has been backed by an "enriched" deal registration infrastructure using policies that simplify the process of confirming and rewarding partner-sourced prospects.
Ron Myers (pictured), vice president for global channels at Palo Alto Networks, said, "Our channel-centric model depends on a partner community that is enabled, empowered and encouraged. We're continuing to invest in our NextWave programme to ensure our continued, mutual success with channel partners – together, bringing a unique next-generation approach to effectively securing enterprise customer environments throughout the world."
Delivery of a comprehensive range of demos and evaluations, beside Application Visibility and Risk (AVR) Reports and Ultimate Test Drive (UTD) hands-on demo programmes should bring benefits in pre-sales technical accreditation into the new scheme. An upgrade for the company's MobileWave channel application will allow mobile users to access the partner portal and there is now a deal registration section tailored to meet the needs of a mobile environment
In addition, Palo Alto Networks will deliver a pay-for-performance partner profitability model in a phased approach, wherein distributors and resellers may be rewarded with applicable rebates, incentives, and discounts based upon defined parameters and the value they bring to each deal.
Jason Gress, president and co-founder of partner InterVision Systems Technologies, commented, "Palo Alto Networks' dominant position in the enterprise security market and growing presence in the data centre has made it easier than ever to sell solutions to our fast-growing Web 2.0 and enterprise customers. Customers like the platform approach to enterprise security and have confidence in the expertise of InterVision's systems engineering team to integrate the technologies into complex networking environments. With the support of their sales and channel teams, including today's NextWave programme enhancements, we expect to double our Palo Alto Networks business this year."
Palo Alto Networks is encouraging its worldwide NextWave partners to visit the partner portal and contact their personal channel business manager for more specific details of the programme enhancements.
Read also :