Sabio Keeps The AA Call Centre On The Road To Success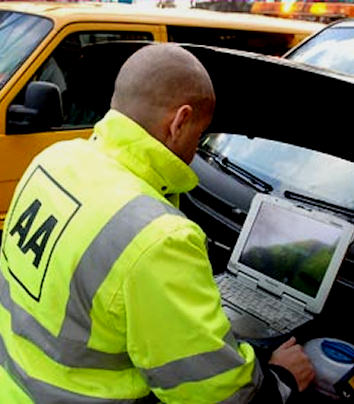 Sabio is providing the AA breakdown service with round-the-clock support within its call centre overhaul
Avaya Connect Platinum Partner Sabio  has announced its appointment to carry out a major refresh of the core communications infrstructure of the AA (formerly the Automobile Association). Sabio will also provide an ongoing support service for the AA to handle its call centre interactions with 15 million members across the UK and Ireland.
The AA, which has been in existence for 109 years, claims to be the UK's leading breakdown service, with more dedicated patrols than anyone of its competitiors. The upgraded contact centre will be based on the Avaya Aura Communications Manager platform and associated Call Management System.
No breakdowns
Simon Brown, infrastructure services manager for the AA, said Sabio was selected because of its considerable experience with Avaya's contact solutions and because he was impressed with the company's "enthusiasm, professionalism and passion for customer service", which matches the ethos of the AA.
As part of the deal, Sabio will also deploy its MaaS (Monitoring as a Service) capability to provide the AA with additional visibility of its end-to-end contact centre platform.
"It's great news to be chosen as the AA's preferred contact centre technology support partner. Their decision reflects the strength of Sabio's Avaya service offering, particularly the in-depth Avaya and Verint expertise demonstrated each day by our Glasgow-based Support Centre and our nationwide team of Sabio engineers," said Adam Faulkner, founding director at Sabio.
The company will  work closely with the AA to help them take advantage of a more integrated approach to digital customer contact than was available before.
"At the AA we're passionate about delivering great customer service, around the clock.  It is vital that we have the right technology, supported by the Avaya partner that we believe is the best fit for the AA.  Looking to the future we needed an expert technology partner to help us in developing our next generation, multi-channel communications infrastructure," Brown explained.
The communications platform will support the whole of the AA and Avaya said that its aim will be to provide "the highest levels of availability to reflect the business-critical nature of the AA's customer contact operations".
The vehicle breakdown service will receive Sabio's 24x7x365 coverage against 1st, 2nd and 3rd line support activities for key Avaya, Verint and Nuance technologies. Sabio's Glasgow-based Support Centre boasts that it has achieved a 100 percent success rating for its P1 and P2 incidents SLA, 97 percent remote resolution, and resolves 93 percent of all incidents in house.