Canalys Report Shows The Relative Advantages Of Benefits Schemes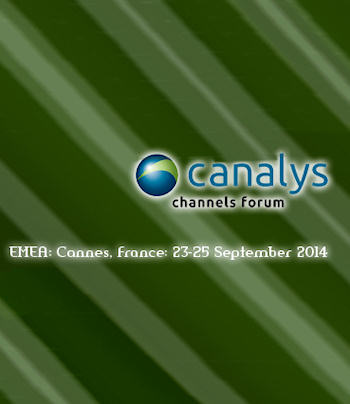 Channel partners worldwide have evaluated the vital elements of partner vendor programmes
Vendor programmes are vital to their reseller relationships, a survey of worldwide channel partners has concluded.
The survey by channel analyst Canalys asked 130 channel partners to rate the importance of these programmes on a scale of 10 and the average response was eight.
Benefit preferences
Canalys also asked the partners to rate the importance of typical programme benefits in order of importance. Back-end rebates, deal registration, lead generation, dedicated account management, and front-end discounts came out as the clear top five.
Alex Smith, senior channels analyst at Canalys and lead analyst for the Partner Programme Analysis service, said, "The results highlight that in addition to good products and services, vendors need to invest in programmes to have a successful go-to-market strategy. We've seen more than a dozen big vendors make significant changes to their programmes in the last 18 months to remain competitive in the marketplace. Product innovation never stops, and neither does programme innovation."
Smith added that all programme benefits are important to some degree but the survey results showed a clear hierarchy exists. After foundation benefits there are secondary benefits that can strengthen a programme and lesser ones that still help to refine it even though they hold the lowest priority for partners.
Alastair Edwards, principal channels analyst at Canalys, warned, "These are the foundation benefits of a programme. Each of these contributes directly to a partner's ability to find and win business and, eventually, to its bottom line. If a vendor does not get these benefits right, it will not have a successful partnering strategy."
Two selected comments given within the research showed how strongly partners feel about these programmes. An Australian partner stated that partner programmes were "extremely important to our business and the success of the product within our company". A US partner echoed this sentiment saying that "without deal registration or support we will not consider selling the product".
The full set of results from the global study have been published as part of Canalys's Partner Programme Analysis service, which provides analysis of issues facing vendors when building and maintaining partner programmes. It will also form part of the forthcoming Canalys Emea Channels Forum which takes place on 23-25 September in Cannes, France.
At this year's event, Steve Brazier, Canalys president and CEO, will introduce keynotes from industry figures, including Meg Whitman, chairwoman, president and CEO of HP; Darrel Ward, vice president of the Lenovo Enterprise Business Group; Douglas Balog, general manager for Power systems at IBM Systems and Technology Group; Milo Schacher, vice president of the Emear Partner Organisation at Cisco; and Simon Walsh, COO of EMC Emea.
Read also :