Softcat Gears Up To Offer Google Drive For Work Services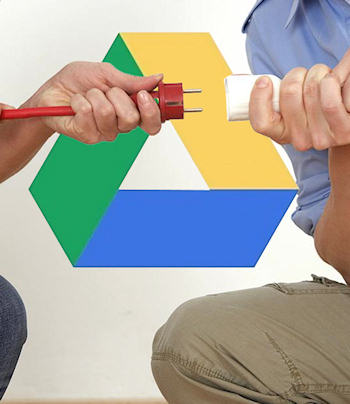 Softcat has become the second UK reseller to partner Google's business cloud storage services
The Google Drive for Work collaborative storage  service has been selected by Softcat as a new service to offer its customers. The company joins Acronis as the only two UK resellers to partner Google for the storage system.
Drive for Work is Google's storage system which allows up to 5TB of data to be stored in the cloud, saving on space occupied by on-premises facilities and simplifying remote access. It also smooths out the annual cost spikes associated with hardware purchasing, replacing it with monthly fixed-price billing.
Driving force
In preparation for offering the service, Softcat has formed a team of specialists that is currently undergoing training at Google's European headquarters in Dublin to learn how to get the best from Drive for Work. This will enable the team to advise where the cloud system will benefit users and the best ways to install the service.
Drive for Work is similar to the consumer-oriented Google Drive but adds enterprise-grade admin and security controls, advanced file audit reporting and e-discovery services using Google Search for text and images. It also provides a basis for SLAs with inbuilt round-the-clock phone support and a 99.9 percent uptime guarantee.
Softcat said the addition of the service will enable it to offer complete Google systems from Apps to Chromebooks, with licensing for the education and government sectors.
Vanessa Barkaway, Softcat's emerging alliance manager, said, "Storage and security are both of paramount importance for the majority of our customers, so it's great to be able to provide them with secure, cost-effective storage solutions such as Google Drive for Work. This allows customers to share files easily with unlimited storage. Google Drive for Work has massive appeal to our customers, particularly retailers and recruitment agencies, who are always seeking extra storage and for whom finding a cost-effective package is critical to keeping overheads low."
Google Drive for Work supports up to 30 different file types and offers "unlimited storage" but in reality this means anything up to 5TB. The service claims to offer secure file sharing and users send their files in an email which may mean a change of email service provider for customers that have a limit on the size of attachments permitted.
Security for individual files can be set so that only appointed people can access them. This makes file sharing between partnered companies easier to organise. From a reseller viewpoint, the ability to collect statistics on how the service is being used offers the possibility of offering monitoring and reporting on top of the basic storage service.
Read also :