Softcat's Ranks Swell As Expansion Plan Continues Apace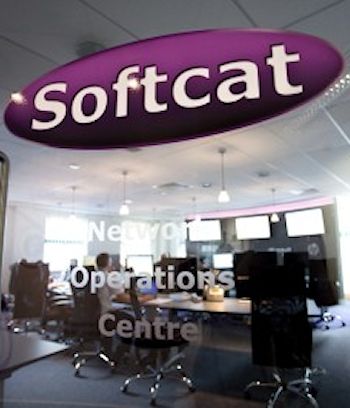 Graduate recruitment and a planned Leeds office are just the latest phases of Softcat's continued growth
Softcat has become a bit of a fat cat with 48 new members of staff joining its ranks today. This boost to its headcount in a single day is a recruitment record for the company.
As its new financial year starts, Softcat has also announced expansion of its facilities with a new office planned to open in Leeds during February next year.
Expansion programme
The new graduate recruits have joined a company that was rated second in the UK and sixth in Europe by the Great Place to Work Institute this year, entering the large company category for the first time. They will work in various area of the organisation: sales, technical, sales support and administration.
Training has started at all of Softcat's facilities in Bristol, London, Manchester and Marlow where they will join leavers from schools and colleges that were hired as apprentices last month.
Colin Brown (pictured), Softcat's managing director, said, "I'm delighted to see so many people join the Softcat team today. Our ability to recruit enthusiastic and talented people while maintaining our core values is so important – it's the way we've grown the business and will continue to grow it. I wish all of our new starters every success in their new careers."
During the last financial year, the company recruited 236 people and has plans to continue this expansion during the current year, especially with the opening of the Leeds office. Softcat said that anyone interested in finding more about a career with them can enquire through the company website or by email.
The Great Place to Work organisation, which compiles the best workplaces list, uses its assessment tools to help companies interpret and improve their workplace cultures. It said that it uses research, based on data from more than 10 million employees in 46 countries, to share stories and insights about great workplaces around the world.
Read also :