Nutanix Seeks Out Non-Profit Company For Free Makeover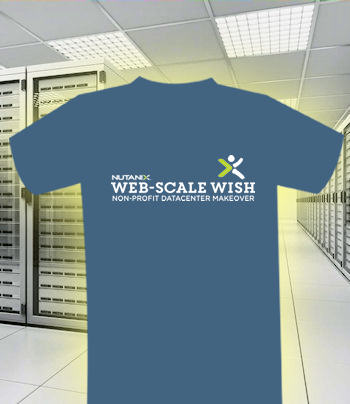 Web-scale Wish is launched to find a deserving case for a Nutanix data centre makeover worth $500k
Nutanix has launched Web-scale Wish, a project that will donate $500,000 (£310,372) of data centre infrastructure. This to non-profit organisations. The competition will span the UK, the United States, Canada, Australia, and New Zealand.
The winning organisation will be selected in a public vote on 10 December 2014 after nominations close on 21 November.
Community project
To be entered into Web-scale Wish, organisations must qualify as a non-profit, non-partisan company, have a working data centre that could benefit from web-scale converged infrastructure, and the able to complete and meet Environmental Assessment criteria.
Dheeraj Pandey (pictured), Nutanix CEO and co-founder, commented, "I'm excited to announce the Web-Scale Wish project, a Nutanix initiative that will bring the power of Web-scale technology to non-profit organisations. We want to do our part to further the important missions of these organisations by donating $500,000 in data centre technology to the causes our community is passionate about."
Anyone can nominate an organisation they feel would benefit from such a makeover. The nominees will be whittled down to three candidates who will be featured in a virtual event on 10 December when the general public can determine who will be the grand prize recipient.
"Web-scale IT can benefit all organisations, not just major corporations, and this project demonstrates Nutanix's commitment to ensuring that the companies that give back to our community can realise its value," said Howard Ting, SVP for marketing and product management at Nutanix. "Non-profit organisations can benefit tremendously from more flexible infrastructures, but are often limited by resources when it comes to their implementation. We can't wait to bring Web-scale IT to the causes and organisations our community is most passionate about."
The prize includes three NX-3050 notes, three Ultimate Software Licences, three years of Platinum Plus support from Nutanix, and a two-day on-site installation service.
Read also :