SMB Disaster Recovery Toolkit Released By Databarracks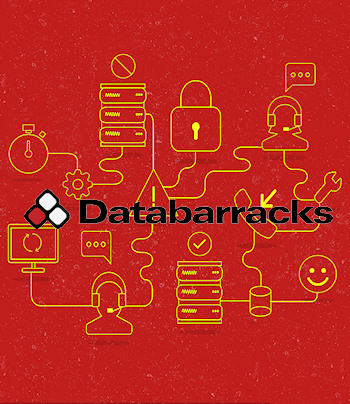 A free, downloadable toolkit has been produced to help SMBs create or improve their own business continuity plan
Databarracks has decided to become proactive in helping small to medium businesses prepare for recovering from a digital disaster. In a recent report from the company, it found that just 30 percent of small businesses and 54 percent of medium businesses had any kind of business continuity plan (BCP) in place.
This has resulted in the publication of a free, downloadable kit and helping those companies with no plan in place to take adequate precautions and create a disaster recovery (DR) strategy.
Toolkit breakdown
The Disaster Recovery Toolkit is comprised of three parts: a Cost of Downtime Calculator, a DR Responsibilities Chart, and a DR Runbook.
Peter Groucutt (pictured), managing director at Databarracks, said that IT disaster recovery has been prohibitively expensive and therefore the preserve of larger organisations. These enterprises often have dedicated business continuity managers and can afford to spend time and resources on comprehensive DR planning.
"Cloud computing has brought about huge reductions in cost, meaning DR should now be a top priority for all organisations regardless of size," he said. "This is why we've created our DR Toolkit – to help small and medium organisations get up to speed with disaster recovery and raise awareness of the very real risks of neglecting your BCP."
He added that Databarracks and sees the opportunity to provide a single kit that contained everything an IT team might need to create and maintain a rigourous disaster recovery plan. The modular design allows those who are starting from scratch to create a full plan or for those with a plan already in place to spot any gaps or additions that would improve their situation.
The Cost of Downtime Calculator is used to determine how much a given disaster would cost a business owner departmental, IT function, or overall basis. The DR Responsibilities Chart outlines individual responsibilities to be taken up during a recovery. This covers staff from IT admin level up to and including the CEO. The actual recovery methodology is detailed in the DR Runbook and can be personalised to any company adopting the toolkit.
Any disaster recovery policy comes at the cost and this is often a deal breaker when seeking funding from board level management. The calculator cannot only show the overall effect on the bottom line, but give a breakdown for each board member as to how it might affect their departments. Once clearance is approved, each member of the disaster recovery team can have a copy of the responsibilities chart which can be pinned up for all to see, and the runbook to keep on hand and show where their individual responsibilities start and end if a disaster strikes.
Groucutt concluded, "Organisations in the UK are risking too much by not having solid BCPs and DR plans in place. Our DR toolkit shows that good plans don't have to be complicated or overly expensive, but they do need to be there and they need to be maintained regularly."