Security Specialist AccessData Splits In Two To Go Mainstream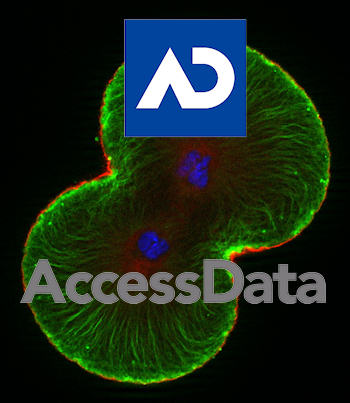 Resolution1 Security is a new company formed by AccessData to harness market growth
AccessData is known for its product range that has provided IT products for forensic analysis and incident resolution of potential and actual security breaches for legal system organisations but this is about to change. The company has announced that it will spin off a more general security arm in early 2015.
Organic growth has been the cliché adopted by many companies to label their expansion but in AccessData's case the analogy is striking. Demand for its products outside its niche homeland has grown sufficiently to encourage cell division and the formation of new company, Resolution1 Security, to capitalise on the broader appeal of its e-discovery products.
Channel opportunities
The split has produced new channel opportunities and VP for global alliances and channels at Resolution 1Neil Batstone will head the search for specialist partners that can help to grow the market.
Batstone told ChannelBiz UK: "We're seeing a significant demand for our solutions in the incident resolution space as well as e-discovery and to support that we've made a strategic decision to develop Resolution1 Security. It will be absolutely focused on being a security company that delivers soltions for incident resolution as opposed to s forensics company that does a bit of incident response work – however, AccessData is not going away and will continue its legal review business in forensics and litigation support."
AccessData has experienced the growth in the cybersecurity market that has led market analyst Gartner to predict strong growth continuing through 2015. Gartner has estimated that revenue for the endpoint detection and response (EDR) tools market in 2013 was less than $100 million but will reach $400 million by 2016. It further predicts that, by 2020, 60 percent of enterprise information security budgets will be allocated to rapid detection and response approaches, up from less than 10 percent this year.
Batstone said that the company split will enable increased focus on specific customer needs, a more concentrated message, closer client engagement and more individualised support. Each company will be able to customise its operations to meet the needs of its own customers. The plan is that, where relevant, each company's sales reps will effectively act as a reseller of solutions produced by the other's product development efforts.
Initially, AccessData's channel partners will be able to act for Resolution1 but new partners will also be encouraged to move in to offer a broader range of customers the kind of services that are more suited to their lines of business. There will also be opportunities for systems integrators to move in and provide more-tailored, integrated, multivendor solutions for specific verticals.
Resolution1 Security products will include: Platform, CyberSecurity and eDiscovery under the Resolution1 branding plus SilentRunner Sentinel and SSL Locksmith. AccessData will carry: AD-labelled Enterprise, Lab and Triage products plus FTK, MPE+, PRTK/DNA and Summation.
Over time, these product lines will continue to expand as the roles of the two independent companies become more defined by customer demand.
The new company, headed by CEO Brian Karney, will be based in Menlo Park, California, away from AccessData's headquarters in Lindon, Ohio.
Details of the new channel partner programmes will be revealed over the next few weeks and the global span of AccessData's facilities will allow for training to be set up in the UK, Germany, Dubai, Mexico City, Singapore, and China.
Batstone said there are significant revenue opportunities for partners within incident response that will attract new partners. In addition, Resolution1 Platform will enable the automation of common incident response processes and it will also integrate with existing SIEM systems. As an example of this integration, he explained that US telco IDT  has already linked its existing SIEM with Platform and was able to reduce the time taken to isolate malware-affected nodes from 30 minutes to 30 seconds and to reduce overall incident resolution time from 12 hours to 2.5 hours.