Epson Research Shows EU Failure To Take A Chance On New Tech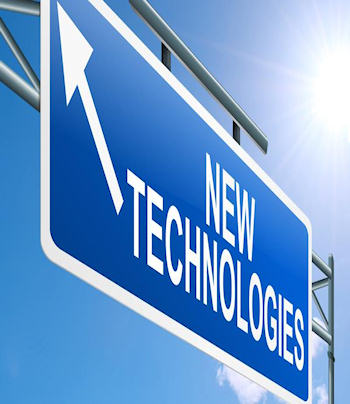 German and Italian retailers would appear to be the most outgoing new tech adopters
Eight out of 10 of almost 6,000 European businesses approached by Epson agreed that fast adoption of new technologies offered key competitive advantages but half of the sample said a fear of failure prevented them from going ahead with implementation.
The project undertaken by Epson Europe showed that retailers were the fastest in benefiting from productivity improvements stemming from new technologies in 12 weeks, education came next (15 weeks) and healthcare was next at 16 weeks.
Evident benefits
Only a third of the companies said they were prepared to be first to test for competitive advantages by adopting technology to prove the manufacturers' claims. Others (63%) said that they lacked the internal support and funding to run the risk of implementation.
Rob Clark, vice president at Epson Europe, said, "European businesses have an opportunity to invest wisely in order to enhance creativity, productivity and the overall efficiency of their business. The commercial returns can often be significant, but we understand the barriers companies' face and the reasons why they hesitate."
Apart from the industry sector times to reap benefits from roll-outs, Epson also examined the results within each country. The Germans and Italians said they were the fastest to gain benefits (12 weeks) but the lead time for the slowest was France, stating four and a half months on average.
"At this time of year, when 2015 budgets are likely being discussed and allocated, EU businesses must carefully consider how IT budgets are strategically spent. The return on investment in terms of the enhanced efficiency and accelerated productivity should be a key priority for EU businesses looking to maintain that competitive edge," Clark advised.
The research revealed that, on average, a potential 21percent productivity gain was believed to be achievable., achievable through improved technology implementation, was also identified by European businesses, reinforcing Epson's belief in the value of the innovative new business technologies it is now delivering across Europe.
Read also :