Netgear launches switching, wireless and storage lines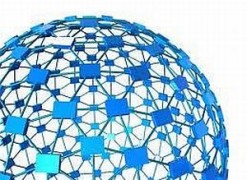 Businesses, education and health with high density user environments are being targeted with the new Netgear offering
Netgear has launched three networking products for the channel to sell into business and educational markets.
The products cover access management, switching and storage in high density environments, with Netgear promising high performance, flexible deployment and ease of use for customers.
The new products include the ProSAFE M6100 Chassis Series, an all-in-one chassis offering Gigabit and 10G networking, and the ProSAFE WC9500 Premium Wireless Controller which can support up to 200 access points per controller.
There is also the ReadyNAS 3130 Series Network Attached Storage offering which offers storage capacity of up to 24TB (terabytes), with a processor that supports up to 200 simultaneous users – it is especially suitable for virtualised environments, Netgear said.
Peter Newton, senior director of product management at Netgear's commercial business unit, said: "Businesses, hospitality sites and education facilities are looking for networking solutions that offer the ability to scale as the company grows, without taking a hit in performance.
"When they need to add more users or connect more access points or support a new branch office, network managers want solutions that can support denser deployments and possible future applications and devices."