DataCore and Emulex join forces to improve SDS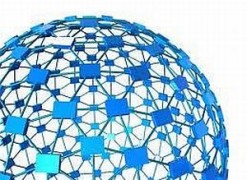 DataCore is integrating its SANsymphony-V10 software-defined storage platform with Emulex's LightPulse Gen 5 FC host bus adapter
DataCore Software is integrating its SANsymphony-V10 software-defined storage (SDS) platform with Emulex's LightPulse Gen 5 Fibre Channel host bus adapter (HBA) technology.
Emulex Gen 5 FC HBAs are now certified as part of the DataCore Ready Programme, which identifies solutions that are trusted to enhance DataCore SANsymphony-V software-defined storage infrastructures.
Phil Williams, vice president of business development and strategic alliances at DataCore, said: "DataCore software-defined storage platforms and Emulex Gen 5 FC technology are an ideal combination to overcome the performance and data protection problems arising from increasing enterprise virtual machine densities, mixed workloads ranging from tier 1 databases and virtual desktop infrastructures (VDI).
"Our new advanced capabilities will allow our joint customers to realise the full benefits of using SANsymphony-V10 with Emulex Gen 5 FC technology to meet their most demanding business needs."
The partners said enterprises are looking for improved performance and a scalable and flexible approach to extend their Fibre Channel SANs. DataCore SANsymphony-V10 with Emulex Gen 5 FC target support provides an optimal and scalable environment, they said, providing accelerated performance, faster response times, metro-cluster data redundancy and storage virtualisation flexibility.
"Emulex and DataCore have worked closely together to provide a new class of software-defined storage solutions that will enable flexible and dynamic infrastructure for cloud, telco and enterprise data centres," said Shaun Walsh, senior vice president of marketing at Emulex. "This latest collaboration demonstrates the full benefit of moving to Gen 5 FC for DataCore SANsymphony-V10 customers and enables their existing and next generation workloads to scale seamlessly."
Read also :