SugarCRM elevates 18 resellers to top partner status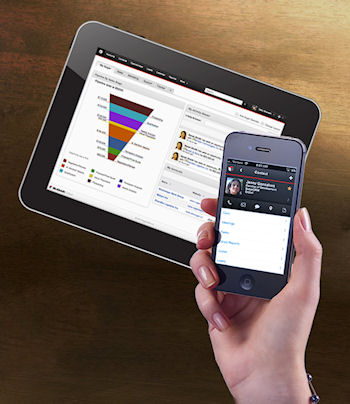 The company has made the companies from around the world Elite Partners in recognition of their sales in on-premise and cloud CRM solutions
SugarCRM has elevated the top 18 of its channel partners to Elite Partner status.
The CRM company said the partners had attained the highest level of recognition in the company's channel partner programme by building large-scale, growing businesses providing consulting, implementation, integration, training and development services for SugarCRM.
They had also met or exceeded SugarCRM standards for technical proficiency and professional certification in SugarCRM products, and had demonstrated "consistent success" in implementing SugarCRM in cross-functional, hosted, on-premise and private cloud environments.
SugarCRM's Elite partners are: Acuity crm (EMEA), BrainSell Technologies (NA), BrixCRM B.V. (EMEA), Carrenet (EMEA), DataSync Corp. (NA), DRI Global (EMEA & NA), EnableIT Technologies (EMEA), Faye BSG (NA) and GrowIT (LATAM).
They also include iNet Process (EMEA & NA), iZeno Pte Ltd (APAC), Levementum, LLC (NA), OpenSymbol Italy (EMEA), Qualisys Ltd (EMEA), REDK Ingenieria del Software (EMEA), Squiz Australia Pty Ltd (APAC), Synolia (EMEA) and W-Systems Corp. (NA).
SugarCRM says it has more than 200 channel partners in 26 countries. "At SugarCRM we believe that every individual who interacts with customers' needs to be empowered to build extraordinary customer relationships," said Clint Oram, SugarCRM chief technology officer. "Our partner channel helps us achieve this vision by delivering a remarkably broad array of solutions that extend our CRM platform to enhance every customer touch point.
"Our partners, who account for a significant share of our annual recurring revenue (ARR), also powerfully extend our sales and service reach worldwide."
Read also :