Korea's TmaxSoft makes Streamwire Platinum UK partner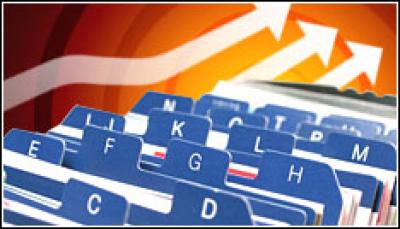 TmaxSoft recently entered the UK market with a mix of enterprise software, including the TIBERO relational database management system.
TmaxSoft, a specialist in middleware and enterprise IT infrastructure, has made Streamwire a Platinum Partner in the UK for the assessment and deployment of TIBERO, the solution to addressing relational database challenges.
Founded in 1997 in South Korea, TmaxSoft recently entered the UK market with a portfolio of mission-critical enterprise software, which includes the TIBERO relational database management system.
New partnerships have been achieved through a strategic partner programme designed to broaden TmaxSoft's distribution to offer a viable alternative to other relational database vendors. The company has also undertaken a campaign to identify ISVs looking for "disruptive database technology" to add to the stack of their current applications and platforms.
To date, over 20 new resellers and partners have been signed with over 50 percent of them now actively engaged in educational, sales and technical training programmes.
Anne Stokes, CEO of Streamwire, said: "The great thing about this software is that it gives financial and operational control back to the client. The costs are significantly less than more traditional relational database solutions.
"With over 1,000 enterprises using this software, this is an established and proven solution which Streamwire is truly excited to be at the forefront of bringing to the UK."
Joe Kim, managing director of TmaxSoft UK, said: "Over the past six months we have driven the business forward here in the UK, working to develop not only an extensive distribution network for our enterprise software products, including TIBERO and JEUS, but establishing a number of strategic business partnerships with some of the leading brands in the industry, and that is why we are delighted to be able to announce that Streamwire has become a Platinum Partner."
He said: "Our leading product TIBERO, developed to be a cheaper, viable alternative to other software systems such as Oracle, is resonating with not only UK distributor and systems integrators but ISVs looking for greater margin.
"As it's based on complete compatibility with Oracle, the time to change existing applications is kept to an absolute minimum, and existing database personnel can be reused in a new TIBERO environment."
Read also :