Violin strums all flash array tune with Arrow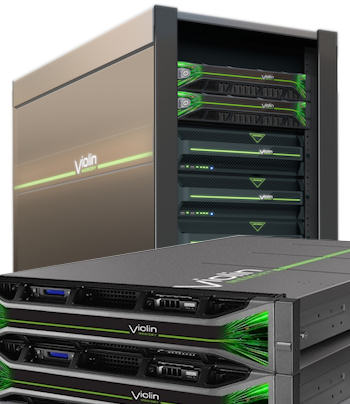 Violin says it will will be taking advantage of Arrow's sales, support and technical resources to continue all-flash array expansion in EMEA
Violin Memory, a provider of all-flash storage arrays, has signed an EMEA distribution agreement with Arrow.
Violin will be taking advantage of Arrow's sales, support and technical resources to continue its expansion into the all-flash array market in EMEA as enterprise flash storage adoption increases.
Violin said Arrow has technical applications teams and specialists that can assist its channel community across the EMEA region to benefit from improved application performance based on enhanced workload handling, application speed and durability functionalities. Arrow recently joined Violin's Global Channel Programme to help the channel deliver sales and take advantage of Violin resources, training and marketing benefits.
Jesper Trolle, vice president sales, marketing and services, Arrow ECS EMEA, said: "It's a crowded market, which means product differentiation and profit potential are key to winning the hearts of the channel.
"Violin has delivered a solution for our customers – a differentiated solution and a new channel programme that promotes profitability and sustained growth. Arrow and Violin customers are getting high-performance flash storage technology combined with Arrow's extensive services and support.
Michael Bradley, EMEA country manager at Violin Memory, said: "With the EMEA market gaining traction, the Arrow-Violin relationship will give us additional leverage in identifying new opportunities and bringing benefit to target end-users. In just the first few weeks of our joint distributor relationship, we have seen significant business opportunities and relationships already being forged."
Read also :