Network vendors launch NFV.net to promote NFV adoption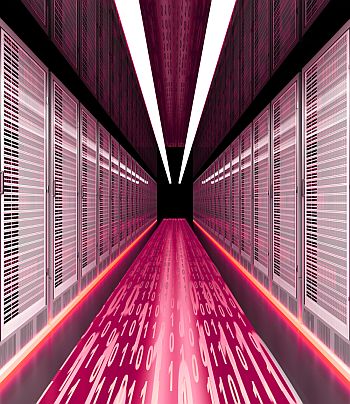 NFV is a network architecture that uses virtualisation to build cheaper networking building blocks for providers and large enterprises
Sandvine, MATRIXX Software, Openwave Mobility and PeerApp have launched NFV.net, a forum for technology vendors to foster adoption of cost-effective network functions virtualisation (NFV) technology, and to promote best-of-breed practices through an NFV reference implementation.
NFV.net is an invitation-only alliance of vendors, with only one or two key players representing each key network function. NFV.net's mission is to provide pre-integrated, commercially available NFV solutions to communications service providers (CSPs) and enterprises.
Member companies will work with CSPs to develop, test and implement virtualisation strategies. The NFV.net website will feature a use case library highlighting reference implementations from participant companies.
NFV is a network architecture that uses IT virtualisation related technologies to virtualise entire classes of network node functions into building blocks that may be connected to create communication services. A virtualised network function, or VNF, may consist of one or more virtual machines running different software and processes, on top of industry standard high volume servers, switches and storage, or even cloud computing infrastructure – instead of having custom hardware appliances for each network function.
For instance, a virtualised session border controller function could be deployed to protect a network without the typical cost and complexity of obtaining and installing physical units. Other examples of NFV include virtualised load balancers, firewalls, intrusion detection devices and WAN accelerators.
"MATRIXX welcomes the NFV.net initiative and we look forward to developing end-to-end use cases with Sandvine to allow CSPs to package applications and develop innovative propositions – such as app-based pricing – that can be rolled out quickly as virtualised solutions", said Vineet Sachdev, VP product management at MATRIXX Software.
Alan Arolovitch, CTO at PeerApp, said: "Clearly NFV brings many benefits to operators in terms of cost, footprint and agility, and this forum should help accelerate adoption. We have already demonstrated with Sandvine an integrated virtualised traffic management and optimisation solution for OTT content delivery, and look forward to expanding that work with other NFV.net members."
Read also :