Service provider Mirus IT chooses Datto backup for customers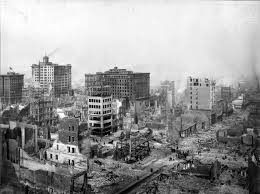 Mirus IT embarked on upgrading its backup and disaster recovery services for its Milton Keynes, Bucks, Northants, Beds and London customers
Datto, the provider of data backup solutions, has been selected by service provider Mirus IT to supply business continuity and backup to its 9,000-plus customer users.
Mirus IT says it is deploying Datto's "total data protection solutions", enabling it to provide streamlined services that are a "better fit for customers' needs" and, crucially, which require fewer man-hours to manage.
The decision was made as Mirus IT embarked on upgrading its backup and disaster recovery services to give its customer base in Milton Keynes, Buckinghamshire, Northamptonshire, Bedfordshire and London the full benefits of developments in automation.
"Mirus IT is growing at a phenomenal rate and Datto offers a great product that will support our plans and give our customers exactly what they need," said Paul Tomlinson, managing director of Mirus IT. "We evaluated a number of options and Datto came out on top when matched against all other providers. It is a channel-focused business that really cares about its partners."
Along with its channel support, Datto has brought Mirus IT the full benefit of its Instant Virtualisation and Screenshot Backup Verification solutions. A successful migration plan has also been put together, allowing Mirus IT customers to make a smooth transition from their current solution to Datto technology.
"We are extremely pleased that one of the country's most successful MSPs has chosen Datto to provide the highest quality backup and business continuity available," said Andy Stuart, managing director EMEA at Datto.
The Datto solutions are being integrated with Autotask's CentraStage remote monitoring management software, allowing Mirus to operate both technologies via an endpoint management tool with a single interface and backup capability.
Read also :