Azzurri partners with Sorrento to serve telcos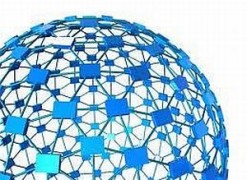 Azzurri customers will be able to source Sorrento Networks' CWDM, DWDM and ROADM products to help expand their optical networks
Telecoms network equipment manufacturer Sorrento Networks has announced a "major partnership" with cloud and managed comms provider Azzurri Communications.
The companies are working jointly to service the UK service provider market for optical transport solutions employing next generation equipment from Sorrento Networks. Through the partnership Azzurri customers – which include some of the UK's largest network providers – will be able to source Sorrento Networks' CWDM, DWDM and ROADM products.
Critical to the partnership is The Comtek Group's acquisition of Sorrento Networks intellectual property rights (IPR) and trademarks in late 2014. The acquisition will result in new investment in the development, manufacture and support of the Sorrento Networks portfolio, with "an ambitious future product roadmap", said Comtek.
"Azzurri's customers, with network infrastructures based on Sorrento technology, can look forward to further exciting feature upgrades and continue to equip their optical networks for future growth in bandwidth demand," the partners said.
Azzurri is reselling Sorrento Networks GigaMux product line. GigaMux is designed to enable carriers, enterprises and data centre operators to design networks to be scalable and cost effective. In addition, GigaMux supports data encryption and has low power consumption, which aligns with Comtek's active role in promoting environmental initiatives within the telecoms industry.
"In these days of terrific network expansion and increasing demand for fibre services, this relationship helps us to deliver high capacity services to both our enterprise and our carrier customers," said Rufus Grig, CTO of Azzurri Communications.
"We look forward to working with Sorrento Networks to increase their market presence in the UK, ably supported by Comtek's extensive technical facilities and expertise in North Wales and Northern Ireland."
Askar Sheibani, CEO of The Comtek Group, said: "The Azzurri relationship is Sorrento Networks' first strategic partnership since being acquired by The Comtek Group. With our ongoing investment in the development, manufacture and support of the Sorrento product portfolio, and by partnering with Azzurri, we are pleased to be injecting new life into networks relied on by some of the UK's largest companies."
Read also :