Lenovo appoints new Emea leader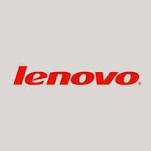 Former HP boss Eric Cador is Lenovo's new president of Emea, effective from 1 May, as Aymar de Lencquesaing goes West
Lenovo has announced new leaders for its Emea and North America businesses, following a recent realignment of its business groups and geographies.
Aymar de Lencquesaing, currently president of Emea, has been named president of Lenovo North America with immediate effect.
Lenovo has also announced the appointment of Eric Cador as the senior vice president and president of Emea, effective from 1 May. Cador has 30 years of experience in leadership positions in the IT market.
He formally led the PC business for HP in Emea as senior vice president of the Personal System Group, a role that then expanded to include leadership of both printing and personal systems.
"Cador's deep knowledge of the IT sector and business management, as well as operational and strategic experience in design, supply chain and go to market strategies, will ensure Lenovo's path of success and momentum in Emea continues," said Lenovo.
Gianfranco Lanci, president and COO of the Lenovo Group, said: "In Aymar, we are placing one of our most proven leaders in the strategically crucial North America market to not only build on our strong foundation, but also to deliver the kind of profitable growth and business diversification we have seen in Emea."
He added: "In Eric, we have attracted a unique talent to our company – an industry veteran with an incredible track record for delivering growth, deep insights into our industry and a strong competitive spirit."
Read also :