Lenovo unveils cloud and MSP partner programme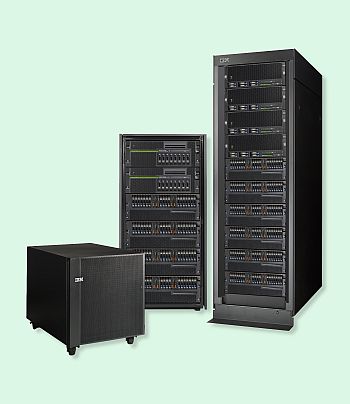 The Service Provider Program delivers a streamlined channel engagement process and offers 'competitive prices and unique financing plans'
Lenovo has announced its first partner programme for cloud and managed service providers (MSPs), following the transition of the IBM System x server business to Lenovo.
Effective immediately, the Lenovo Service Provider Program aims to deliver a streamlined channel engagement process, said Lenovo, and offers service providers "competitive prices and unique financing plans".
"As cloud technologies become increasingly attractive to complex business processes, service providers are required to develop and implement innovative approaches that enable flexible infrastructure integration, reduce IT sprawl and expenses and enhance service quality for customers," said Lenovo.
Lenovo's Kickstart programme allows service providers to defer payments for up to 120 days, while its Rent & Grow programme mirrors IT payments to usage. A Trade-In programme for eligible products is also available to assist in recovering capital from currently installed assets.
For the cloud market, Lenovo offers dedicated Express solutions and reference architectures along with special rate incentives on enterprise solutions services to enable "rapid infrastructure deployment". There is also access to co-marketing funds to aid company growth.
Wilfredo Sotolongo, vice president for the Enterprise Business Group at Lenovo EMEA, said: "Managed services spending is expected to triple in the next few years, and with the recent integration of the IBM System x portfolio, Lenovo is well positioned to offer beneficial programmes to new and existing providers."
He added: "This new programme will provide approved service providers with a simple, efficient and profitable means to deliver high-value services to customers."
Read also :