IGEL brings enhanced conferencing to thin clients with Cisco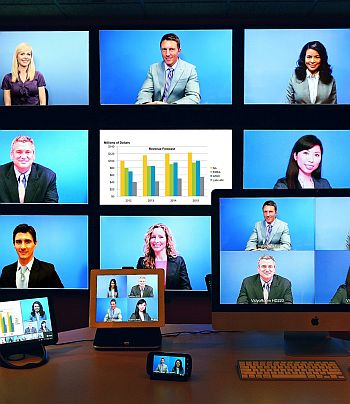 IGEL thin clients are now compatible with the Cisco Virtualization Experience Media Engine (VXME) to provide HD video quality to users
Windows Embedded IGEL thin clients are now compatible with the Cisco Virtualization Experience Media Engine (VXME), facilitating the use of voice and video technology in virtual IT environments.
In conjunction with the unified communication service Cisco Jabber for Windows, IGEL now offers another method for holding high-quality audio and video conferences within a virtual desktop environment using thin clients. All IGEL Universal Desktop models with the Windows Embedded W7+ operating system are supported and the required Cisco VXME extension can be easily integrated by any administrator.
IGEL's Universal Management Suite (UMS) and Universal Customization Builder (UCB) tools handle the central packaging and roll-out of the software component. Simply integrating the VXME extension into the local thin client operating system (Windows Embedded) provides access to the Cisco Jabber client in virtual environments.
Once the administrator has completed the integration and deployment process, thin client users can communicate via HD video and audio using Cisco Jabber functionality or leverage third party accessories from Jabra, Logitech and Plantronics, such as handsets, headsets, speakers and webcams which are operated directly via the IGEL thin client for a seamless user experience.
The VXME extension uses the processing power provided locally through the thin client taking some of the pressure off valuable server resources, which in turn has a positive effect on the overall user experience in VDI environments.
IGEL Technology recommends using a powerful UD5 range thin client or the new quad-core UD6 model, both with the W7+ operating system and an 8GB flash memory, for multimedia communications.
Sandeep Prasad, product manager at Cisco Systems, said: "The video output of the IGEL UD6 thin client is exceptional. A resolution of 1280 x 720p provides top cross-platform results in a virtual environment. We are excited to be working with IGEL with our VXME solution and look to further enhance the experience for all our mutual customers."
Simon Richards, managing director for IGEL UK and Ireland, said: "This solution creates the perfect desktop for those working in call and support centres and businesses where frequent video conferences and calls are required."
Read also :