Avnet says it's contending with strong dollar as sales reach $6.74bn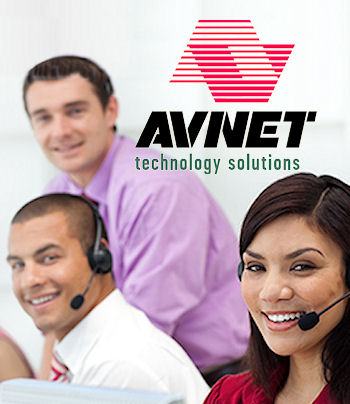 Excluding currency changes, sales increased 7 percent across the group when compared to the third quarter last year
Electronics distributor and technology solutions firm Avnet saw global sales for the third quarter reach $6.74 billion, up less than 1 percent. Adjusted net income fell slightly to $143.5 million
The company has had to contend with a strong dollar and like most US companies it has seen it affect its sales figures. However, said Avnet, organic growth – excluding currency changes – meant sales increased 7 percent across the group when compared to the third quarter last year.
At Avnet Electronics Marketing, which focuses on the electronic components market, sales were $4.2 billion. And Avnet Technology Solutions saw sales of $2.5 billion, an increase of 4.3 percent. EMEA sales at Avnet Technology Solutions outstripped the rest of the business by rising 6 percent.
At a product level, Avnet Technology Solutions is said to have grown year-on-year in software, storage and networking and security. "Continued investment in converged solutions, including private/hybrid cloud, and a greater software mix has been driving steady growth for Avnet Technology Solutions," said the company.
Avnet's consolidated fourth quarter group sales are expected to be in the range of between $6.6 billion and $7.2 billion. Avnet Technology Solutions' sales are expected to be between $2.45 billion and $2.75 billion.
Rick Hamada (pictured), Avnet CEO, said: "I believe our team has done a good job navigating the continuing environment of mixed signals among various business and economic indicators, including the significant strengthening of the US dollar."
Read also :