Accenture and Oracle join forces for the cloud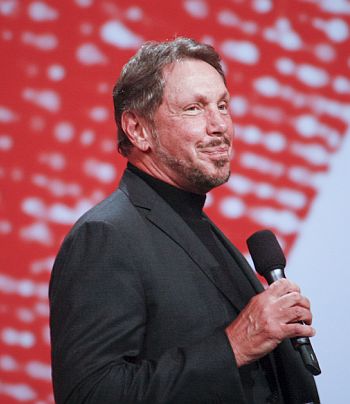 Accenture and Oracle will deliver industry-specific solutions built on the Oracle Cloud to help clients 'realise the benefits of the cloud faster and with reduced risk'
Business consulting firm Accenture and Oracle have launched a new business group to jointly help customers embrace the cloud to achieve their digital transformation goals.
Through the group, Accenture and Oracle will deliver industry-specific solutions built on the Oracle Cloud to help clients "realise the benefits of the cloud faster and with reduced risk", said the partners.
The new Accenture Oracle Business Group simplifies and streamlines the buying process for Accenture solutions based on Oracle Cloud technologies. As a result, customers can "more nimbly react to changing business and economic conditions" by "leveraging end-to-end solutions that address their specific business and industry requirements", the partners added. The new group will bring "breakthrough solutions" to market across a range of industries, with an initial focus on the public, financial and hospitality services sectors.
"The Accenture Oracle Business Group combines Accenture's deep industry and technology experience with Oracle's expansive set of cloud solutions to deliver client value not found elsewhere in the market today," said Stephen Rohleder, group chief executive for North America at Accenture. "This is part of our strategy to take advantage of Oracle's leading technologies and build our business together for the future. It is a game-changer for our clients, Oracle and Accenture."
"For the first time, customers have the opportunity to use accelerators, pre-built adapters and industry-specific extensions with Oracle's software-as-a-service and platform-as-a-service offerings to accelerate cloud migration, simplify cross-pillar integration and achieve enterprise transformation," said Thomas Kurian, president for product development at Oracle. "By providing a single process to implement end-to-end mission- critical services, the Accenture Oracle Business Group is ideally positioned to help our customers realise the true benefits of cloud computing."
The group solutions will be built using Oracle's software-as-a-service and platform-as-a-service solutions delivered via the Accenture Foundation Platform for Oracle, a multi-component development and integration accelerator running in the Oracle Cloud.
Accenture is a Diamond-level member of the Oracle PartnerNetwork.
Read also :