RDB Concepts becomes new TIBERO partner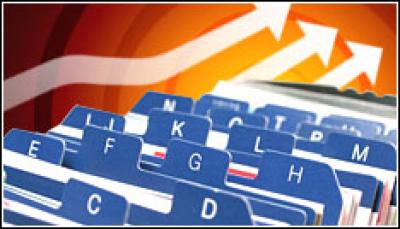 The new partnership has been achieved through TmaxSoft's strategic partner programme, designed to broaden its distribution to "offer a viable alternative" to other relational database vendors
IT services provider RDB Concepts has become a TmaxSoft Premier Partner, reselling and supporting TIBERO, TmaxSoft's database management system.
Founded in 1997 in South Korea, TmaxSoft entered the UK market in 2013 with a portfolio of mission-critical enterprise software, which includes the TIBERO relational database management system.
The new partnership has been achieved through TmaxSoft's strategic partner programme, designed to broaden its distribution to "offer a viable alternative" to other relational database vendors. The company has also undertaken "an aggressive campaign" to identify ISVs looking for disruptive database technology to add to the stack of their current applications and platforms.
To date, over 20 new resellers and partners have been signed with over 50 percent of them now actively engaged in educational, sales and technical training programmes.
Phill Evans, CEO of East Midlands-based RDB Concepts, said: "The great thing about this software is that it gives financial and operational control back to the client. The costs are significantly less than more traditional relational database solutions.
"With over 1,000 enterprises using this software, this is an established and proven solution which RDB Concepts is truly excited to be supporting in the UK and, in the near future, also the US markets."
Joe Kim, managing director of TmaxSoft UK, said: "Our leading product TIBERO, developed to be a cheaper, viable alternative to other software systems such as Oracle, is resonating with not only UK distributors and systems integrators but ISVs looking for greater margin.
"As it's based on complete compatibility with Oracle, the time to change existing applications is kept to an absolute minimum, and existing database personnel can be reused in a new TIBERO environment. This message in particular is driving interest and our market footprint."
RDB Concepts already supports Oracle database systems, along with others.
Read also :