Viatel continues European expansion with new points of presense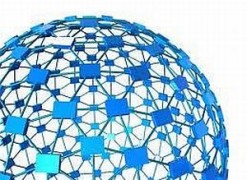 London and Paris sites are key access points and enable customers to take advantage of Viatel's connectivity, voice, data centre and cloud services portfolio
Telecoms firm Viatel has announced the connection of two new points of presence to its European fibre backbone network.
The demand for bandwidth across key European cities has prompted the connection of Telehouse Metro in London and Paris Equinix 4 to the Viatel network.
The London and Paris sites are key access points to the Viatel network and enable customers to take advantage of Viatel's connectivity, voice, data centre and cloud services portfolio.
The new sites will enhance Viatel's wholly owned network infrastructure, which includes more than 150 points of presence and spans across Western Europe with direct reach into cities such as London, Dublin, Amsterdam, Frankfurt, Paris and Zurich.
Colm Piercy (pictured), CEO at Viatel, said: "The demand for bandwidth continues to drive our business and we have been working to expand our network reach and capacity significantly over the past year by opening up new routes, adding new POPs to the network, and increasing network capacity by adding 100G capabilities across key network routes."
He added: "This continued investment demonstrates our commitment to meet the growing demand for high bandwidth services in London and across Europe."
Read also :