NGD's £8m data centre expansion nears completion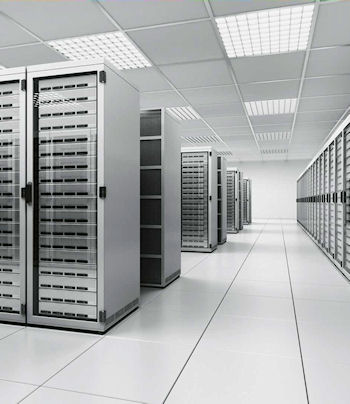 NGD's channel partner business is expected to be boosted further by this week's launch of NGD's entry level Data Cube solution
Next Generation Data (NGD) says "it's close" to completing an £8 million data hall expansion project at NGD Europe, its M4 corridor "mega data centre" location.
This follows "major new business wins" from a clutch of multinational companies as well as increased demand for more space from the company's channel partners, said NGD.
NGD's channel partner business is expected to be boosted further by this week's launch of NGD's entry level Data Cube solution, said the company. The solution is designed for supporting smaller business users and offers resellers new to data hosting a "straight forward, low cost route to adding new, highly profitable annuity revenue streams", said NGD.
Data Cube is an all-in-one hosting solution comprising a quarter server rack configuration, a metered pay-as-you-go power supply, and a wide range of high speed connectivity options. The offering is reinforced by NGD's tier 3+ highly resilient fail-safe infrastructure, robust ISO 27001 compliant security, and on-site engineering services. Free use of meeting and conference rooms is also included.
"Our highly affordable 'out of the box' Data Cube hosting solution is ideal for resellers looking to enter the hosting market, and rounds out our portfolio for more established reseller and SI data centre services providers looking to capture emerging market opportunities from smaller users," said Steve Davis, NGD marketing director. "One and all have full access to our world-class infrastructure, abundant 100 percent green power supply, and multiple low latency carrier and ISP connectivity alternatives."
NGD's 750,000 sq ft facility was opened five and a half years ago and so far the company has invested £25 million in it. The latest £8 million expansion project requires around 100 contractors on site to construct and fit-out the new self-contained halls, which in total will allow a further 500 high density server racks to be accommodated.
To support the increased power requirements NGD is able to draw on its 180 MVA supply which is sourced directly from the National SuperGrid via an on-site sub-station. The five new halls will be completed in the next six weeks and NGD expects the commencement of a further expansion phase "by the end of this year".
Read also :