TelecityGroup now in the middle of a takeover battle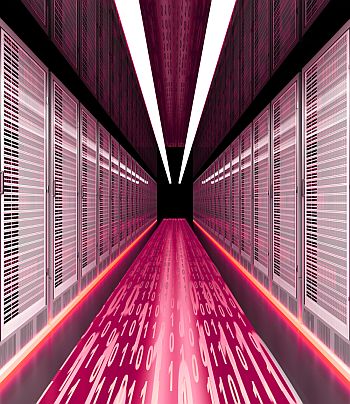 TelecityGroup has confirmed that US company Equinix is trying to buy the company and sink the planned merger between itself and Dutch firm Interxion
The TelecityGroup UK data centre business now has to consider a takeover by a US rival, after earlier this year agreeing a merger with a Dutch company.
TelecityGroup has confirmed that US company Equinix is trying to buy the company and sink the planned merger between TelecityGroup and Dutch firm Interxion.
Equinox is offering TelecityGroup a mixture of cash and Equinix stock to acquire it. Of the offer, TelecityGroup said: "As noted in the joint announcement made by TelecityGroup and Interxion Holding NV on 9 March 2015, the implementation agreement that has been entered into by TelecityGroup and Interxion prohibits either Interxion or TelecityGroup from soliciting alternative proposals and from discussing alternative proposals except in limited circumstances.
"One of the exceptions to the restriction on entering into discussions with a third party regarding an alternative proposal is where the directors of the relevant party believe they are required to do so by virtue of their fiduciary duties or other applicable law."
It said: "Having carefully considered the Equinix proposal in the light of this exception, the board of TelecityGroup has determined that it is required by virtue of its fiduciary duties to enter into discussions with Equinix and has decided to permit Equinix to undertake a short period of due diligence."
Equinix now has until 4 June 2015 to make a formal offer for the company.
On its part, Equinix said: "Equinix confirms that it is in preliminary discussions with the board of TelecityGroup regarding a possible cash and share offer for TelecityGroup. The board of Equinix believes that this opportunity represents attractive shareholder value creation potential for Equinix, complementing and extending Equinix's geographic footprint in Europe and enabling increased network and cloud density to better serve customers."
It said: "In the UK, the acquisition of TelecityGroup would add capacity in Central London and Docklands that would complement the focus of Equinix's current operations in Slough. Additionally, the acquisition would add capacity in several of Equinix's current locations throughout Europe, and extend Equinix's footprint into new locations with identified cloud and interconnection needs, including Dublin, Helsinki, Istanbul, Milan, Stockholm and Warsaw."
Equinix added: "Equinix believes that a potential transaction with TelecityGroup would create a more compelling combination than the proposed merger with Interxion Holding NV and would deliver greater value for TelecityGroup shareholders."
Read also :