Silverbug signs Wolves shirt deal worth 'six figures'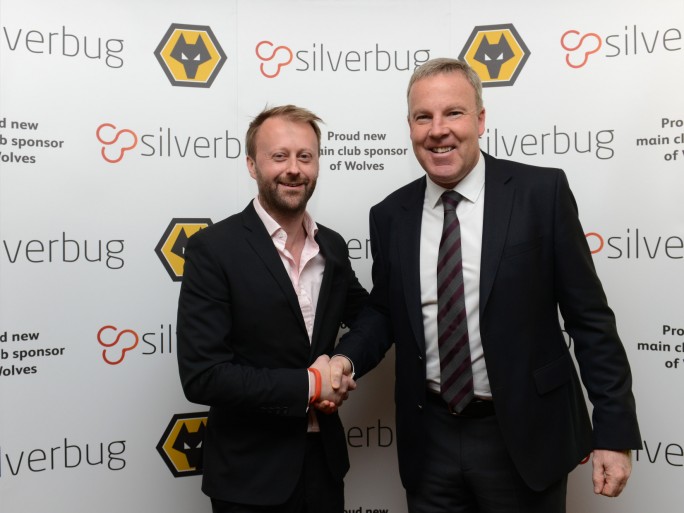 The VAR has already had its brand emblazoned on the team's new shirts for the coming 2015/16 season, shown off across the web and social media channels
Wolverhampton Wanderers Football Club have signed a one year shirt sponsorship deal with Milton Keynes VAR Silverbug.
As part of a "significant six-figure cash deal", said Wolves, Silverbug's brand will appear on the 2015/16 home and away shirts and on all technical training kit.
Silverbug, whose managing director Owen Daley is a lifelong Wolves fan, has already offered to change the company's brand colour of red to black on the gold home shirts.
The VAR has already jumped on the marketing bandwagon for the coming season by having its brand emblazoned on the new shirts for the coming 2015/16 season, shown off across the web and social media channels
The Wolves/Silverbug association goes back 15 years, when Wolves became one of Silverbug's first clients. Since then the two organisations have had a successful working relationship, with Silverbug being a key part of major IT infrastructure projects, such as the £22 million Stan Cullis Stand redevelopment, £8 million Academy development at Compton Park, as well as providing 24/7 IT helpdesk support for the whole business.
Jez Moxey, Wolves chief executive, said: "We're delighted to welcome Silverbug on board as the main club sponsor for the 2015/16 season. We have a 15 year-strong association with Silverbug, whilst their managing director Owen Daley has been a Wolves supporter since he was a youngster.
"Silverbug have been a crucial business partner for Wolves for well over a decade. They have played a key role in helping us deliver our club plans and have ensured we stay at the very forefront of IT developments, benefiting the club and supporters."
Daley said: "Having been involved with the Club behind the scenes for 15 years, I personally know the Wolves family very well and so when the opportunity came up I grabbed it with both hands."
Read also :