This week's TMRW conference in Manchester confirms speakers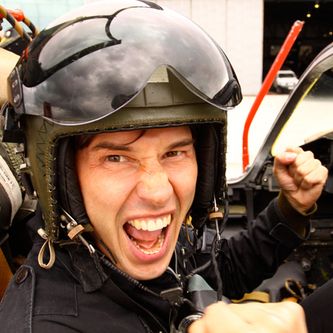 Keynotes from the likes of Professor Brian Cox and hacker and entrepreneur Samy Kamkar accompany a conference where business leaders and technologists will examine how the digital and physical are coming together
The full conference and speaker line-up for Manchester's new future technology conference this week, TMRW, has been confirmed. Taking place alongside IP EXPO Manchester on 20 May, the event will be held at Manchester Central.
With keynote speeches from Professor Brian Cox and hacker and entrepreneur Samy Kamkar, the TMRW (short for Tomorrow) conference has a schedule of discussion panels in which business leaders, technologists and futurists will examine how the digital and physical are coming together to change the world.
Just some of the panellists confirmed are: Professor Will Alsop OBE, director of aLL Design; Nathan Cornish, director at Urban Splash; and tech entrepreneur Polly Barnfield OBE from Maybe.
The one-day event will be hosted by TV presenter Tim Lovejoy, who has created a series of TV shorts for Channel 4 called In the Future.
Professor Brian Cox, professor of particle physics at the University of Manchester, said: "Manchester has always had an atmosphere, and I've watched it change over time. There has always been the music, which began for my generation with Factory Records. The music is still here, but now there is a resurgence of Manchester's historic excellence in science and technology.
"There are startups all over the city, and the universities are making huge investments in next generation technologies. And next year the European City of Science is here."
He said: "In my talk I'll describe the universe as seen from Manchester, and the role that science and innovation in Manchester has played in our ability to see it at all."
Organiser and applied futurist Tom Cheesewright said: "Not every business can afford to pay consultants to tell them how to future-proof their products or services – but by creating an affordable one-day event we can help people take a glimpse into the future and stay ahead of their competitors."
Key themes throughout the one-day event are security, Internet of Things, personalised commerce, hyper-productivity, physical computing, additive manufacturing, robots and predictive analytics, augmented humans, smart cities, and personal privacy in a digital age.
TMRW is sponsored by Heineken, and supported by partners IoD and Manchester Digital.