EMC expands cloud offering with $1.2bn Virtustream buy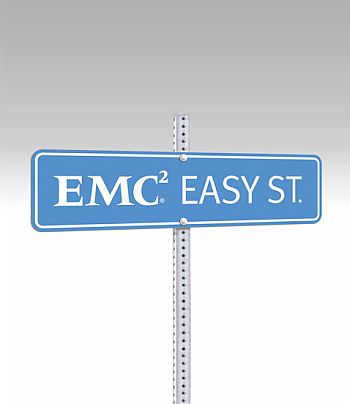 EMC says it can now offer the industry's 'most comprehensive hybrid cloud portfolio' to support 'all applications, all workloads and all cloud models'
EMC is acquiring privately-held Virtustream for $1.2 billion to expand its cloud offering to customers.
When the transaction closes Virtustream will form EMC's new managed cloud services business. The acquisition represents a "transformational element" of EMC's strategy to help customers move all applications to cloud-based IT environments, said the data storage giant.
With the addition of Virtustream, EMC says it can offer "the industry's most comprehensive hybrid cloud portfolio to support all applications, all workloads and all cloud models".
Virtustream CEO Rodney Rogers will report to Joe Tucci (pictured), EMC CEO. Tucci said: "Virtustream is an exceptional company and this is a critical and transformative acquisition for EMC in one of the industry's fastest-growing and most important sectors.
"With Virtustream in place, EMC will be uniquely positioned as a single source for our customers' entire hybrid cloud infrastructure and services needs. We could not be more delighted that Virtustream will be joining the EMC Federation family. It's a game changer."
Virtustream is used by enterprises worldwide to migrate, run and manage mission-critical applications in the cloud, including SAP. Virtustream customers include the Coca-Cola Company, Domino Sugar, Heinz, Hess Corporation, Kawasaki, Lexmark and Scotts Miracle-Gro, and a global footprint of service provider partners use Virtustream software to power their cloud offerings.
Virtustream's cloud software and Infrastructure-as-a-Service portfolio will be delivered directly to customers and through partners. EMC Federation service provider partners will receive access to Virtustream's xStream cloud management software platform, and be enabled to adopt and deliver their own branded services based upon it.
Currently, EMC provides the Federation Enterprise Hybrid Cloud Solution, an on-premise private cloud offering that provides on-ramps to public cloud services such as VMware vCloud Air. Virtustream brings to the EMC portfolio a managed cloud software and services capability – whether on or off premise – which EMC also intends to incorporate into the Federation Enterprise Hybrid Cloud Solution.
With the addition of Virtustream, EMC will enable customers to move their entire application portfolio into a cloud environment.
Bill McDermott, CEO of SAP, said of the deal: "SAP has a long-term partnership with Virtustream to host mission-critical applications in the cloud. We are excited to see Virtustream become part of EMC.
"SAP will continue to serve as a partner with the new EMC managed cloud services business and we remain ever committed to supporting the hybrid cloud landscapes of shared customers around the world."
Read also :