SimpliVity opens EMEA VAR support centre for hyperconvergence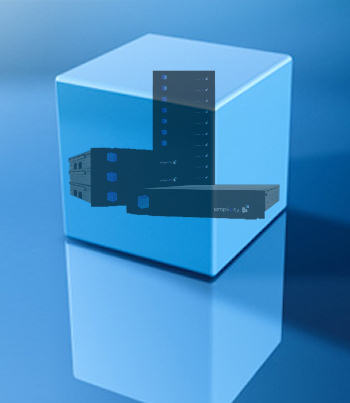 The firm's business development team is supporting a growing network of local and EMEA-wide solution architects, account managers and channel partners
SimpliVity, which sells its hyperconverged infrastructure solutions 100 percent indirect, has opened a new EMEA support centre at the hi-tech City Gate technology hub in Cork, Ireland.
The centre will function as the cornerstone of SimpliVity's EMEA operations, providing technical support and service and will also act as the main centre for business development across EMEA. The US-headquartered company plans to double its customer support resources by the end of the year.
A priority has been hiring and training a highly skilled team of technical support engineers that will provide "call first" support to VARs and end users in each local market. The recently established business development team is supporting a growing network of local and EMEA-wide solution architects, account managers and channel partners.
Gary O'Connell, director of technical support, EMEA and Killian Whooley, business development manager, EMEA are leading the setting-up of the Cork centre. The service and support functions are already operational following the appointment of the initial set of new service engineers and business development personnel.
SimpliVity offers 24×7 technical support across the entire data centre stack, including applications, hypervisor, storage, compute, network switching, backup and recovery.
"The rapid adoption of SimpliVity and our OmniCube and OmniStack technologies by companies of all sizes and in all industries – including telecoms, manufacturing, energy and services – has been a testimony to the strength of our true hyperconverged solutions," said Klaus Seidl (pictured), vice president sales EMEA. "Our Cork centre will expand our global support capabilities further and deliver world-class support to our EMEA partners and customers. This provides a solid foundation for our expansion in the region."
SimpliVity's rapid growth is built on the development of strategic channel partnerships, which grew in number by more than 200 percent globally in 2014. "Half of our 2014 sales were from international markets, and our Partner Advantage programme is an important part of our business development in EMEA, enabling our partners to remain at the forefront of the rapidly expanding data centre solutions market," said Seidl.
SimpliVity's hyperconverged infrastructure technology is said to provide a 3x reduction in total cost of ownership (TCO) compared to traditional hardware stacks. This is achieved by consolidating all data centre services and components below the hypervisor into a single software-defined stack on standard hardware with global unified management.
Using VMware vCenter as a single "pane of glass," an administrator can easily deploy virtual machines, migrate data, and perform all management functions for local and remote locations, said SimpliVity. SimpliVity offers both its OmniCube range of appliances and OmniStack Integrated Solution with Cisco UCS through a global partner network.
Read also :