Tegile raises $70m to help tackle European flash storage market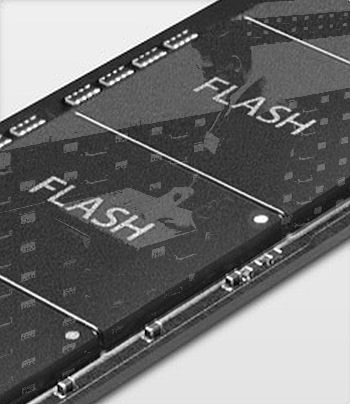 Tegile plans to double the number of its employees, scale up operations and further expand its reseller channel to satisfy rising European demand
Tegile Systems, the provider of flash storage arrays for databases and virtualised server and virtual desktop environments, has closed a $70 million funding round.
The new funding brings the company's total capital raised to $117.5 million to date, and will be used to finance its global expansion and address demand in the enterprise flash storage market space.
Three new investors, Capricorn Investment Group, Cross Creek Advisors and Pine River Capital Management, joined existing investors August Capital, Meritech Capital Partners, Western Digital and SanDisk to fund the round.
"With a best-in-class product portfolio, an award-winning partner programme and numerous industry accolades, Tegile continues to set the bar for up-and-coming storage vendors," said Dipender Saluja, managing director at Capricorn Investment Group. "Tegile is transforming the storage industry by offering unique storage solutions that strike the perfect balance between performance and economics.
"The opportunity to partner with Tegile and help scale the company as it continues its rapid ascent in the flash storage industry is one that we simply could not afford to pass up."
Tegile shipped its first storage array in 2012. Since then, the company has deployed more than 1,500 systems within mid-sized and large enterprise environments and has experienced year-over-year revenue growth of 350 percent.
"The enterprise flash storage market is rapidly evolving and there are a number of companies vying for a leadership position," said Rohit Kshetrapal (pictured), CEO of Tegile. "I truly believe that we have built something unique in the marketplace. Our flash storage solutions deliver the performance, flexibility and economics that companies need to achieve new levels of business acceleration while controlling IT costs."
He added: "With this infusion of venture and debt capital, we will be able to satisfy the rising demand for our Tegile Intelligent Flash Arrays and methodically build Tegile into a sustainable multi-billion-dollar business that will deliver maximum value to our investors."
In the next 18 months, Tegile plans to double the number of employees from its current base of 300, scale up its operations, and further expand its reseller channel to satisfy rising demand in Europe and Asia. In North America, the company will continue to ramp its sales teams to meet the needs of enterprise and federal government customers.
Read also :