Lookout brings in Exclusive for predictive mobile security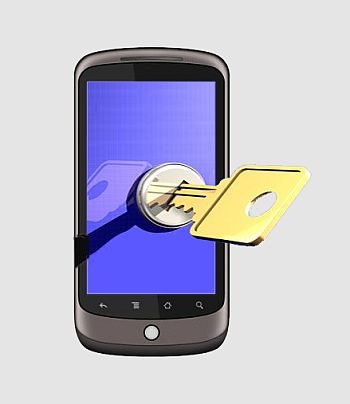 Lookout's technology predicts and stops mobile attacks before harm is done, with its cloud-based system fuelled by a global sensor network of over 70 million users
Cybersecurity value-added distributor Exclusive Networks has been chosen by mobile security firm Lookout to play a pivotal role in its enterprise market growth.
Lookout is already used by leading network operators and over 70 million consumers. Lookout said its decision to partner with Exclusive Networks "reflects high ambitions" for penetrating enterprise security markets across EMEA.
"Lookout is a very exciting security vendor because of its powerful big data analytics technology based on machine intelligence, and the credibility it has already amassed with the biggest mobile operators in the world," said Barrie Desmond (pictured), COO at Exclusive Group.
"The Lookout solution itself is perfectly suited to the channel. It's extremely flexible, integrates seamlessly into any environment, and is the perfect complement to many other solutions in our Exclusive Networks portfolio."
Initially starting on an "intensive campaign of reseller recruitment", Exclusive says it will be focused on driving opportunities for Lookout's SaaS solution for the enterprise: Lookout Mobile Threat Protection. The solution improves upon traditional signature and behavioural analysis based solutions by leveraging big data analytics – harnessing a "gigantic cloud dataset" of "virtually all the mobile code in the world" and applying machine intelligence to accurately predict threats.
"We know that mobile threats are growing in scale and complexity, presenting increased risks to enterprises that can only be addressed by predicting attacks before they strike. Now, with Lookout's security capabilities, channel partners can help their customers embrace mobility while protecting these devices and company data," said Gert-Jan Schenk, VP of EMEA at Lookout.
"Exclusive's track record and focus on cybersecurity made them a logical ally in our plans for key EMEA markets, and we look forward to benefiting from their relationships and expertise."
Lookout's technology aims to predict and stop mobile attacks before harm is done to an individual or an enterprise. Lookout's cloud-based technology is fuelled by a global sensor network of more than 70 million users and tens of thousands of apps that are added daily.
With this dataset of virtually all the mobile code in the world and the predictive machine intelligence to analyse and make sense of the data, Lookout can identify connections that would otherwise go unseen, and stop cybercriminals from attacking mobile devices.
Mobile network operators, including AT&T, Deutsche Telekom, EE, KDDI, Orange, Sprint, T-Mobile and Telstra, have selected Lookout as a preferred mobile security solution. Headquartered in San Francisco, Lookout has offices in Boston, London, Singapore, Tokyo, Toronto and Washington DC.
Read also :