Lenovo announces 'immediate' Windows 10 shipping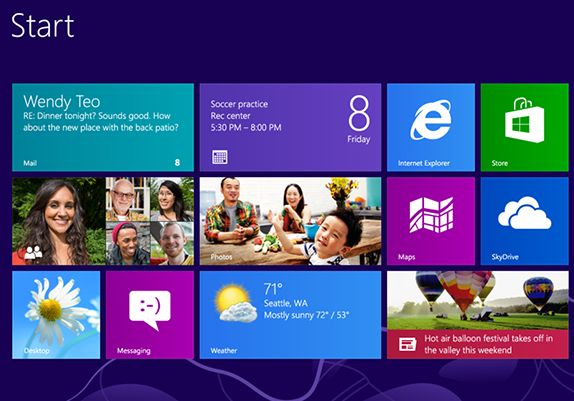 Windows 10 upgrades will also start on 29 July
Lenovo says it will immediately begin shipping a wide selection of products preloaded with Windows 10. And for people with qualified Lenovo PCs running Windows 7 SP1 or 8.1, upgrade updates will start from 29 July.
To give users consistent experiences across devices and operating systems, the preloads include a suite of Lenovo applications. The new Lenovo Companion 3.0 optimisation tool keeps devices "running at peak performance", said Lenovo. It can be used at any time to run a full-scale check-up and report back with specific actions to free up space and speed up the device.
As a "smart" device control hub, the new Lenovo Settings lets users easily adapt and modify the way their device behaves. For example, when in tablet or laptop mode, or when watching a movie or reading an e-book.
And with SHAREit, customers can quickly transfer files between devices. For tablet users, WRITEit allows users to write in any input field with their pen and the handwriting is converted to text.
Lenovo and Microsoft have also worked to integrate Cortana and REACHit – Lenovo's app that allows users who opt-in to search for and manage their content across multiple devices and cloud storage platforms. With REACHit, Cortana becomes smarter and more personal, enabling users to find their content such as emails, photos and videos. "Cortana and REACHit gives users a seamless, intuitive way to search through natural language and contextual understanding," said Lenovo.
"With Windows 10, computing gets more personal, productive and connected," said Tom Shell, senior vice president, PC Business Group, Lenovo. "From 21-in to 10-in products from the office to the home, we've optimised our Lenovo devices to give customers a simple way to upgrade their PC or tablet while giving them enhanced search tools like Cortana with REACHit."
Read also :