Dell bundles Scality software defined storage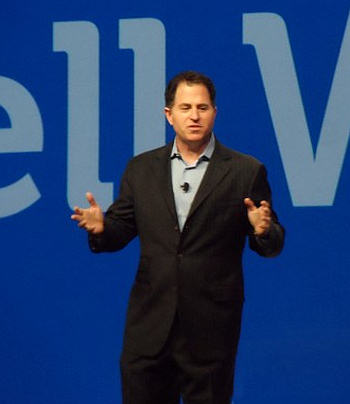 The deal covers Dell enterprise servers, storage and networking hardware
Scality is working with Dell to offer its Scality RING petabyte-scale software storage and management technology with Dell enterprise infrastructure. The deal covers servers, storage and networking hardware.
Through the collaboration, Dell will offer Scality RING-based solutions built on its Dell PowerEdge server, Dell Storage and Dell Networking portfolio.
"Teaming with Scality further expands our software-defined data centre portfolio and leadership as the most forward-looking industry partner for software-defined storage solutions and support," said Alan Atkinson, vice president and general manager, Dell Storage. "The combined Dell and Scality solution offers multi-petabyte object storage solutions for a wide range of enterprise customers, including cloud service providers, media and entertainment companies, research institutions, telecom providers and others."
The Scality RING can run on any of Dell's enterprise PowerEdge servers, allowing customers the flexibility of several options. Suggested hardware configurations include the Dell PowerEdge R730xd rack server or a combination of the Dell PowerEdge R630 rack server with Dell Storage MD3060e dense enclosures.
"By decoupling hardware and software, we are able to immediately take advantage of hardware innovations, like those found in Dell's PowerEdge servers, and give our customers the flexibility to mix and match generations and different kinds of servers as they grow their storage pools," said Erwan Menard, COO of Scality.
"The Scality RING is paired with a versatile and innovative server portfolio, and our joint customer base has already acknowledged it with several dozens of petabytes deployed. This relationship with Dell is an ideal match, allowing us to offer enterprises the best of both hardware and software, with a one-stop experience."
Read also :