Seagate to buy Dot Hill for $694m

Deal will drive innovation and provide 'incremental value' to their combined OEM customer base
Seagate Technology is buying Dot Hill for $694 million. Dot Hill's external storage array-based systems and software products will complement and expand Seagate's storage systems offerings, and will be offered as part of Seagate's Cloud Systems and Electronics Solutions business.
Seagate said it will leverage Dot Hill's storage technology IP portfolio and software capabilities to drive innovation and provide incremental value to their combined OEM customer base.
"Dot Hill's innovative storage systems and IP portfolio are a strategic addition to our storage technology portfolio, enabling us to accelerate the growth of Seagate's OEM-focused cloud storage system and solutions business," said Phil Brace, president of cloud systems and electronics solutions at Seagate.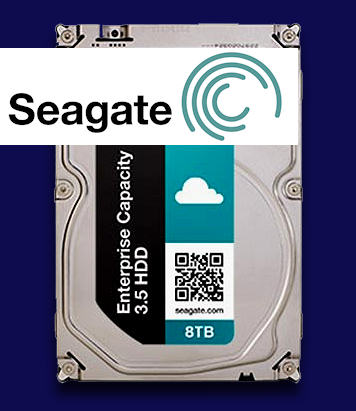 "We are focused on providing the highest quality storage systems for our OEM customers and Dot Hill's storage solutions will enable us to advance our strategic efforts. We look forward to welcoming Dot Hill's strong team, which has proven experience in developing and delivering best-in-class storage solutions that are trusted by the world's leading IT manufacturers and their channel partners."
Dana Kammersgard, CEO of Dot Hill, said: "Seagate has a strong reputation in enterprise storage and is focused on building out its best-in-class storage system capabilities, making them the right home for the talented Dot Hill team. Dot Hill's customers will benefit from leveraging Seagate's leading technology and infrastructure to accelerate the delivery of advanced solutions."
The transaction is expected to close during the fourth calendar quarter of 2015, subject to regulatory approvals.
Read also :