Ipswitch overhauls distribution and enhances reseller rewards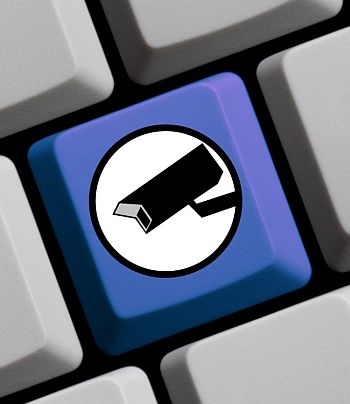 Infinigate given a greater role as Ipswitch also expands its top EMEA sales team
Ipswitch has announced plans to double its EMEA business over the next 36 months and is investing heavily to expand and enable channel partners.
According to the network monitoring software firm, growth through its EMEA partner network is already generating strong results. Just nine months into the financial year, the firm's channel-led strategy is already set to deliver double digit growth against year-on-year sales targets.
Strong collaboration with regional distributors has helped to increase EMEA partners in 2015 by 45 percent and is on track to double by the end of 2016. More than 40 percent of those new partners have already transacted multiple deals, said Ipswitch.
Reinforcing its commitment to rapid EMEA channel growth across the region Ipswitch is expanding its EMEA team. Michael Hack joins the team as senior vice president EMEA Operations. Previously president at Sitecore, a global customer experience management software firm, Hack will oversee the existing EMEA business and will drive further expansion of the strategic partner network.
As part of his remit, he will be responsible for initiating on-the ground resources and directing the efforts of channel teams to support partners in their sales and solution delivery activities.
In addition, Roland Renner has been appointed to the newly created role of senior director DACH/Eastern Europe. Responsible for spearheading Ipswitch's "deeper penetration" of these key country markets, Ipswitch said, Renner's appointment marks a "milestone" in the company's EMEA expansion strategy.
Renner will be joining previously appointed Robert Farmer who is now responsible for sales across the UK, Northern Europe and MEA, and Yannick Hello responsible for sales across France and Southern Europe.
"Having a dedicated senior team will make a huge difference to our performance in EMEA, and will enable us to support our partner network in the pursuit of new deals and opportunities across the region," said Diane Albano, executive vice president and chief revenue officer of global sales.
Also, in a bid to enable enhanced cross sell programmes and better align territory strategies to target growth, Ipswitch has expanded the terms of its distribution agreement with Infinigate.
The move sees Infinigate acquire VAD status for both file transfer and network management products in seven European countries: the UK, France, Sweden, Germany, Austria, Norway and Denmark.
"In recent months, we've consulted closely with our EMEA distributors, significantly expanding our sales, marketing and support field-based teams to enable accelerated growth for our European partner network," said Albano.
"This completes the integration of the two formerly independent partner programmes that served our business lines. The new agreement with Infinigate complements our existing distributor ecosystem, while giving us a presence in some key Nordic territories for the very first time."
To drive further growth for its partners and resellers, Ipswitch has undertaken a comprehensive review of its incentive programme, unifying the discount matrix across all product lines. Highlights of the new PartnerSynergy scheme include distributors now benefiting from enhanced rewards for new reseller recruitment, and a streamlined, more transparent progression path through the ranks of the programme.
And distributors and resellers now benefit from enhanced rewards for new license sales and renewal/maintenance sales. A new deal registration process will further enhance this process for new license sales.
Read also :