Wick Hill launches EMEA market entry service for vendors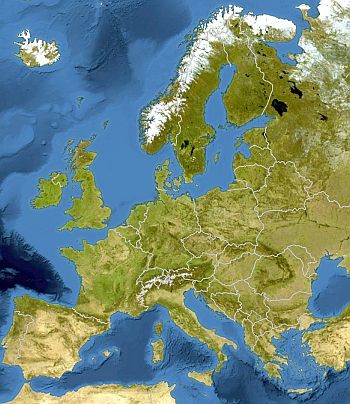 Black Duck Software is the first vendor to join Wick Hill Select
Wick Hill has formed a new division called Wick Hill Select, which will provide market entry and growth support for vendors who are looking to establish a presence in, or rapidly expand across EMEA.
Ian Kilpatrick, chairman of the distributor, said: "We've established Wick Hill Select to work with vendors who want to grow rapidly in EMEA and who are looking for a distributor who can offer market support and high value-added services across the EMEA region."
He said: "The challenge that many such vendors face is inconsistent delivery from distributors across different territories. We aim to provide a common proposition and consistent delivery across a pan-EMEA footprint."
Wick Hill Select will provide international technical support services, marketing support, reseller identification, targeting and recruitment, pre-and post-sales engineering and consultancy support services, product sales support and market analysis, among other areas.
Kilpatrick said: "Some vendors may be looking for full sales support, as well as marketing. Others may need our ability to provide specialist focus around a particular reseller. We aim to provide vendors with the resource set they need for the territories they are entering.
"For high growth vendors, in market entry mode, this will provide them with access to a one-stop shop route to market."
The division will form a key component of Wick Hill's plans for international expansion. Currently, Wick Hill has offices in the UK and DACH (Germany, Switzerland and Austria) region, but its international capability is planned to "grow rapidly" across EMEA, said the company, enabling it to "quickly offer" vendors a full EMEA-wide solution.
In July 2015, Rigby Private Equity made a "significant investment" in Wick Hill. This deal gave Wick Hill the opportunity to pursue further expansion, particularly in EMEA, and the establishment of Wick Hill Select is part of that EMEA expansion plan.
Black Duck Software is the first vendor to join Wick Hill Select. Black Duck's solutions help companies secure and manage open source software. US-based Black Duck has appointed Wick Hill to assist with its "aggressive" EMEA region expansion.
Wick Hill was recently appointed UK VAD for endpoint security company Avecto. Avecto's solution is designed to build on traditional security solutions such as antivirus and firewalls, and combines privilege management, application control and sandboxing in a single integrated security suite.
Read also :