EMC and VMware launch hybrid cloud solutions company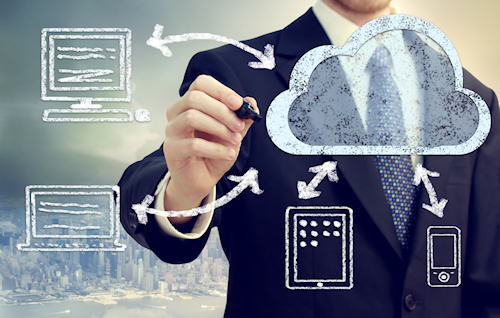 The two companies will now share ownership of Virtustream in a deal that comes in the middle of EMC's takeover by Dell
EMC and VMware have formed a new hybrid cloud services business by combining their respective cloud capabilities along with Virtustream cloud offerings.
A new Virtustream company will be jointly owned by VMware and EMC and led by Rodney Rogers, current CEO of Virtustream. The parties are finalising a definitive agreement for the transaction and Virtustream's financial results will be consolidated into VMware's financial statements beginning in Q1 2016.
Joe Tucci, EMC CEO, said: "Through Virtustream, we are addressing the changes in buying patterns and IT cloud operation models that we are seeing in the market. Our customers consistently tell us that they are focused on their IT transformations and journeys to the hybrid cloud."
EMC, which has a majority stake in VMware, is of course currently being acquired by Dell for around $67 billion. EMC owned Virtustream before this new deal, which will now see its ownership shared with VMware.
Virtustream's cloud services will be delivered directly to customers and through partners. VMware will establish a Cloud Provider Software business unit led by Ajay Patel, VMware senior vice president, focused on delivering cloud software and solutions to cloud providers.
Rodney Rogers, CEO of Virtustream, said: "I am honoured to have the opportunity to lead the new Virtustream. Our vision of combining our IP and collective cloud platform and services capabilities for mission-critical applications, backed by the strength and reach of EMC and VMware, will deliver an enterprise-focused hybrid cloud solution that is unrivalled in the market."
Pat Gelsinger, CEO of VMware, said: "The new Virtustream business will feature the industry's broadest portfolio of hybrid cloud offerings, enabling customers to move all their applications to cloud-based IT environments and seamlessly manage their on-premises and off-premises environments.
"We see tremendous growth opportunities for VMware and EMC with the new Virtustream business, building on the strong momentum of vCloud Air."
@AntonySavvas
Read also :