BlackLine aids 'close and disclose' drive with channel support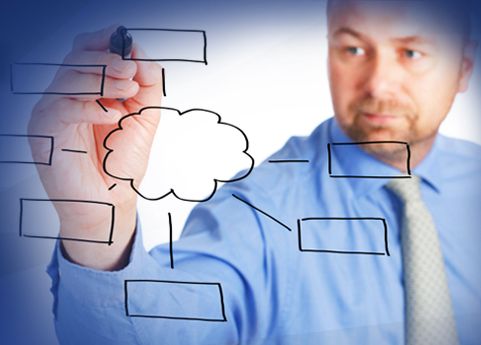 Companies want to boost compliance efforts and improve reporting by using integrated cloud tools says supplier
BlackLine has unveiled a new channel partner programme to help expand global distribution and meet demand among accounting and finance teams for its solutions.
BlackLine provides a unified cloud platform to support the entire "close-to-disclose" process, helping mid-size companies and large enterprises strengthen controls, lower compliance risks and gain greater efficiencies and visibility across critical finance and accounting processes.
With a rapidly changing regulatory landscape, the growing complexity of financial processes and heightened demand for clear visibility into balance sheet data, more companies are leveraging the company's cloud tools, said BlackLine.
While enterprise resource planning (ERP) and business intelligence (BI) systems collect, track and analyse business data, they do not automate account reconciliation and other critical accounting processes.
"BlackLine's Modern Finance Platform arms channel partners with a solution to offer clients that replaces manual spreadsheet-based processes and ensures enhanced data accuracy, visibility and control, while compensating the partners with upfront revenue and an annuity stream," said the supplier.
Chris Murphy, BlackLine's chief revenue officer, said: "BlackLine channel partners are seasoned consultants and experts in their fields who offer strategic guidance, deep technical skills and relevant expertise that extends our reach significantly and enables a much more rapid deployment of the BlackLine solution globally."
BlackLine has so far signed up more than 25 channel partners globally. The company is now offering a range of services to partners, from business planning, sales, marketing and enablement resources to training, education and certification.
The company has already begun implementing channel marketing, training and support services on a global level, so partners can address the needs of their customers.
Malcolm Brock, director at London-based partner Brovanture, said: "BlackLine enables us to add to our core finance offering in the cloud, providing a suite of solutions to automate key processes, such as account reconciliation, that complements and interfaces with the Oracle EPM suite, and in particular HFM and FDMEE, which many of our customers rely on."
@AntonySavvas