Synextra marks first year of SME cloud services with £1.2m goal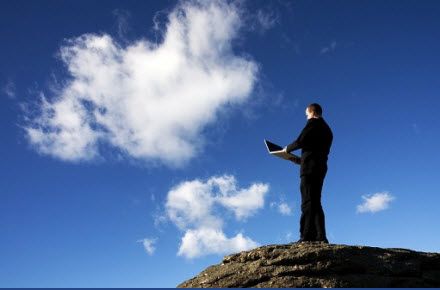 Cloud-based virtual desktop service now has over 50 SME clients across the UK
Manchester provider of cloud IT services Synextra has celebrated its first year of trading and expects to achieve a £330,000 turnover from its SME client base.
Synextra was created to "fill a void" in the IT services market and has brought its cloud-based virtual desktop service to more than 50 SMEs across the UK.
The business is now aiming for a £1.2 million turnover across the next two years. Synextra's service allows SME employees to use any laptop, desktop or mobile device to log-in and see the same version of software and access to files as every other colleague at their firm.
Synextra technical director Chris Piggott said: "Our team is expanding rapidly and we have a fantastic growing client base who we look forward to working with for many more years."
The company is based at Trafford Park and has grown to a team of 10 employees. Piggott said he launched the business in November last year because he knew the traditional IT infrastructure for the majority of offices was "out-dated and inefficient", as was the "standard offering of IT support".
Additionally, he believed that SMEs should have access to the type of IT infrastructure previously only afforded to enterprise and multi-national businesses. He identified customer "pain points" including difficulty in sharing and collaborating digitally, difficulties in working flexibly and "archaic" infrastructures that were very hard to manage.
"Traditional IT support companies are generally the middleman, renting out server space, cloud space and telephony lines, which means they have little or no control when something goes down," he said.
By comparison, said Synextra, the company owns and runs its own cloud, data storage and servers, as well as telephony lines, so has the "ultimate control" in dealing with problems that may arise.
Services provided by Synextra include cloud hosting, leased lines, hosted VOIP, connectivity, telephony and unified comms, all of which include support services.
@AntonySavvas
Read also :